Colin Finn ,
Iowa State '05
Director of Advancement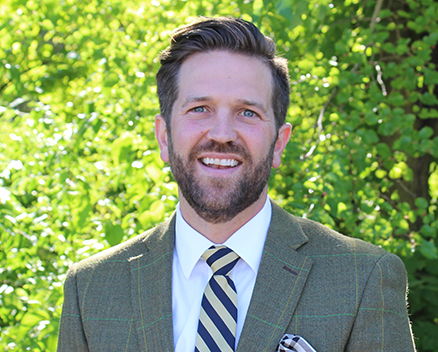 317-875-8900
Contact for: Annual Loyalty Fund and Founders Day of Giving; DUEF alumni events; Oak Circle program; Volunteer Ambassador program; estate and planned gifts; IRA giving
Colin began his career at Delta Upsilon in 2005 as a Leadership Consultant. After working in the financial sector for a short time, he returned to DU in 2012 as the Director of Alumni Development. Since spring 2015, he has served the DU Educational Foundation as as Director of Advancement.
In addition to his work for the IHQ staff, Colin has served in DU in various volunteer capacities. From 2007 to 2012, he volunteered as a Province Governor and Chapter Advisor. In 2010, he received Delta Upsilon's Chairman's Award – Outstanding Alumni Volunteer of the Year.
Colin's previous experience includes being a Personal Banker for JPMorgan Chase and a Financial Advisor for Edward Jones.
EDUCATION
Iowa State University, 2005
FUN FACT
Colin is a triathlete and participated in a Half Ironman in July 2016.
We are DU!
Delta Upsilon is the world's oldest non-secret, non-hazing fraternity. With the mission of Building Better Men, our aim is to provide a modern fraternity experience for today's college student that equips him to be successful in all areas of life.
Mission & Vision