Erik Kowols ,
Carthage '16
Graphic Designer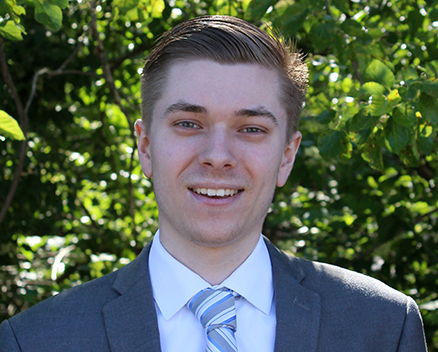 317-875-8900 ext. 205
Contact for: Graphic design for print and digital materials, logo/artwork requests
Erik joined the Delta Upsilon staff in 2017 as Graphic Designer. In his role, Erik helps spearhead art direction; concepts, designs and lays out all print materials; and assists in creating graphics and assets for digital use.
Erik graduated from Carthage College in May 2016. While in school, with his chapter, he helped to start an award-winning weekly lunchtime mentoring program for elementary school boys that has continued to grow year after year.
EDUCATION
Carthage College, 2016
FUN FACT
Erik is a hockey fanatic. You can catch him at the local hockey rink on a weekly basis. His bucket list includes attending a game at all 31 NHL arenas.
We are DU!
Delta Upsilon is the world's oldest non-secret, non-hazing fraternity. With the mission of Building Better Men, our aim is to provide a modern fraternity experience for today's college student that equips him to be successful in all areas of life.
Mission & Vision