Gregory Fabiano ,
Florida '15
Director of Advancement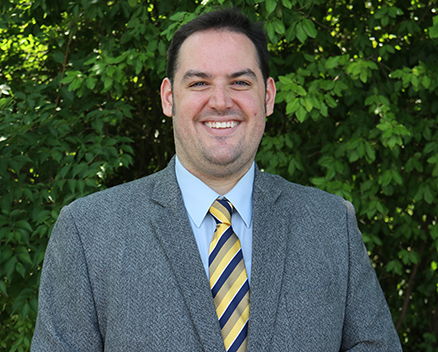 317-875-8900
Contact for: Foundation alumni events, Heritage Circle program, Oak Circle program, Foundation Ambassador program, McQuaid Scholarships
Gregory joined the Delta Upsilon Educational Foundation staff in July 2022 as Director of Advancement. In this role, he will assist the Foundation in donor stewardship and cultivation.
Gregory received his bachelor's degree in Political Science & Public Affairs from the University of Florida in 2015. He then went on to earn his master's in Nonprofit Leadership and Fundraising from Columbia University in 2019. In his spare time, Gregory serves as a committee member for the Philanthropic Planning Group of Greater New York and an adjust associate instructor for Columbia University School of Professional Studies. Within Delta Upsilon, Gregory served in a number of roles as an undergraduate member, including Chapter President. As an alumnus, he has served as a Province Governor and chapter advisor for both the Quinnipiac and Iona chapters. In 2017, Gregory was named Delta Upsilon's Chairman's Award - Outstanding Alumni Volunteer of the Year.
Education
University of Florida, 2015
Columbia University, 2019
Fun Fact
Gregory was once a licensed tour guide in Washington, D.C.
We are DU!
Delta Upsilon is the world's oldest non-secret, non-hazing fraternity. With the mission of Building Better Men, our aim is to provide a modern fraternity experience for today's college student that equips him to be successful in all areas of life.
Mission & Vision