GSI SCHOLARSHIPS
Building global citizens is a priority for Delta Upsilon. GSI scholarships allow DU brothers to attend the Fraternity's Global Service Initiative each year.
About the GSI Scholarship
Delta Upsilon's Global Service Initiative is an award-winning program that allows men to engage in service and explore the Fraternity's Four Founding Principles.
Thanks to the DUEF, full GSI scholarships are available each year for members to attend one of the three annual trips to Jamaica to participate in hands-on service learning and reflection. To learn more about the GSI, click here.
The total cost of the GSI experience is $1,300. The Foundation provides partial scholarships to all attendees, leaving the normal registration fee at just $500. The full GSI scholarships available cover the entire registration cost. All attendees (regardless of scholarship) are responsible for their travel expenses.
For questions about scholarships, contact Director of Global Initiatives Kaye Schendel.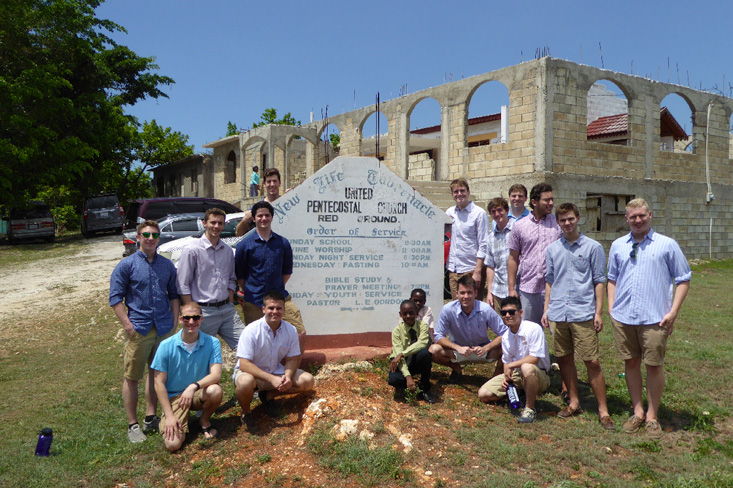 The dates of the 2020 trips are:
---