Karl Grindel
Associate Executive Director - Fraternity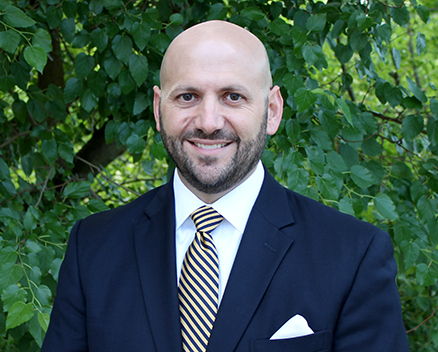 317-875-8900 ext. 223
Contact for: Oversee Fraternity operations, including chapter servicing, taxes, human resources, Building Better Men Retreats and more
Karl brings 16 years of fraternal organization management experience to his role at Delta Upsilon. A member of the Delta Chi Fraternity, he served the fraternity as Leadership Consultant and, eventually, Assistant Executive Director.
Karl joined the Delta Upsilon staff in 2011 as our Associate Executive Director. Karl's responsibilities include Building Better Men Retreats, chapter services, colonies, expansion and taxes.
He is a member of the Association of Fraternity/Sorority Advisors and the Fraternity Executives Association. He has also given his time to the Interfraternity Institute and the Undergraduate Interfraternity Institute.
EDUCATION
Central Missouri State University, 2001
HOBBIES
Karl enjoys reading, traveling, catching a movie, running and working out in his free time.
We are DU!
Delta Upsilon is the world's oldest non-secret, non-hazing fraternity. With the mission of Building Better Men, our aim is to provide a modern fraternity experience for today's college student that equips him to be successful in all areas of life.
Mission & Vision