Madisyn Mandelbaum
Digital Media Coordinator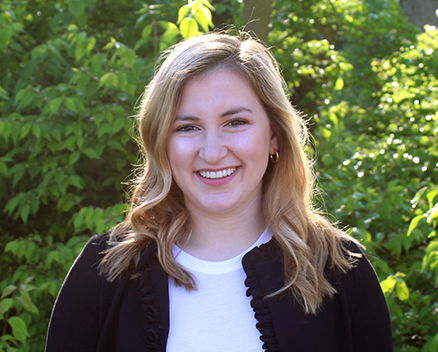 317-875-8900 ext. 203
Contact for: Delta Upsilon social media, website updates, email marketing, video production
Madisyn joined the Delta Upsilon team in May 2019 as Digital Media Coordinator. In this role, she manages the International Fraternity's social media presence, email marketing efforts and video production. She works with the rest of the Communications Department to develop and execute communications/marketing strategy for Delta Upsilon International Fraternity and Educational Foundation.
Madisyn is a 2018 graduate of Butler University where she was a strategic communications major and digital media production minor. At Butler, she was a student athlete as part of the Butler University Dance Team and a member of both Kappa Alpha Theta and Phi Eta Sigma Academic Fraternity. As a Theta, she served as her chapter's Chief Marketing Officer.
Education
Butler University, 2018
Fun Fact
Walt Disney World her favorite place in the world. She has visited it more than 50 times her life and previously worked as a Hollywood Studies Cast Member.
We are DU!
Delta Upsilon is the world's oldest non-secret, non-hazing fraternity. With the mission of Building Better Men, our aim is to provide a modern fraternity experience for today's college student that equips him to be successful in all areas of life.
Mission & Vision