RECRUITMENT SYMPOSIUM
Values-based recruitment and membership selection is important to DU. At Recruitment Symposium, we teach chapters best practices for recruitment.
About Recruitment Symposium
The Recruitment Symposium is an officer training program for DU's chapter Vice Presidents of Membership Recruitment. Participants learn recruitment models, best practices and soft skills to help them lead a successful values-based recruitment and selection process within their chapters.
Recruitment Symposium 2021
Recruitment Symposium is held in conjunction with the Regional Leadership Academy. Each RLA has a Recruitment Symposium track. Each chapter receives one complimentary registration to the Recruitment Symposium.
Registration information will be available soon. Our hope is to continue to host RLA and the Recruitment Symposium in person. However, the Fraternity continues to monitor the COVID-19 pandemic, travel restrictions and our responsibility to ensure safe trips for our participants.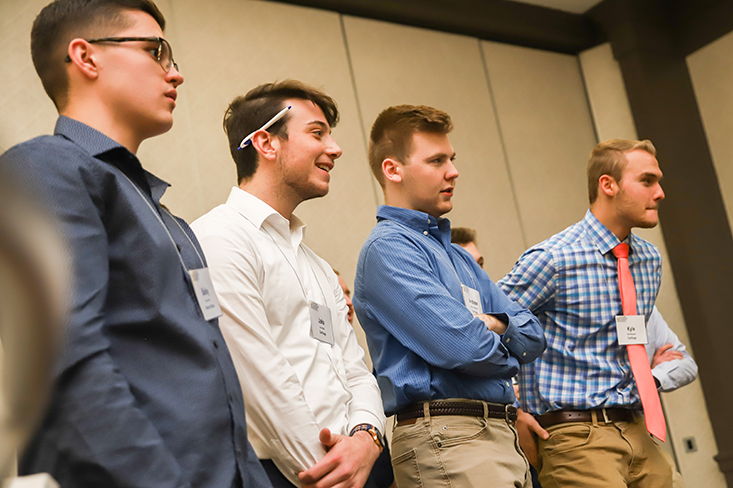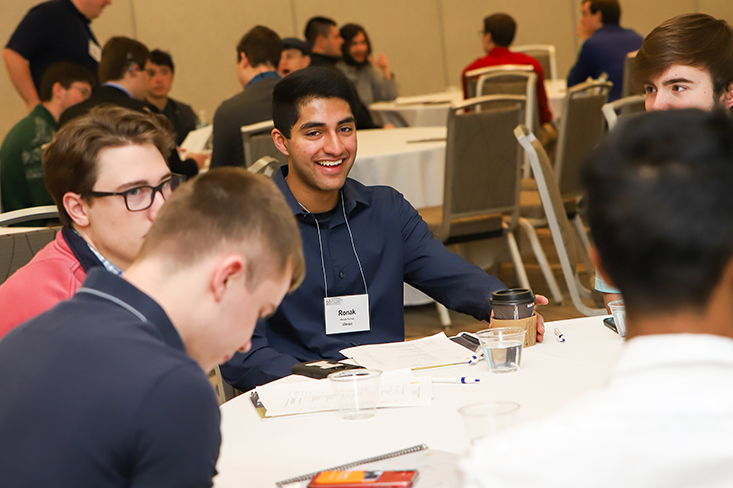 Learning Outcomes
Participants of the Recruitment Symposium will be able to:
Identify organizational values for Delta Upsilon

Communicate how actions emphasize the true values of the Fraternity

Articulate how those values create a framework for defining the ideal member

Identify what an ideal member could gain from a Delta Upsilon experience

Identify the importance of communicating a message effectively to potential members

Define the brand for their chapter

Articulate methods for communicating messages on a college campus

Understand the key components to a successful recruitment plan

Identify methods for generating buy-in from chapter members to a recruitment plan

Create mechanisms for follow-up

Facilitator Interest
Want to help Delta Upsilon build better men? Complete our Facilitator Interest Form if you are interested in volunteering as a DU educational program facilitator.