2020 Award Recipients
Congratulations to all of DU's award recipients from the 2019-2020 academic year!
Sept. 20, 2020 - Delta Upsilon hosted its first virtual awards ceremony on Sunday evening, Sept. 20, as part of the 2020 Virtual Leadership Institute. The awards show was streamed on the Fraternity's Facebook page and YouTube channel. Earlier in the day, virtual meetings of the Undergraduate Convention and Assembly of Trustees were held.
For the fifth year in a row, the Kansas State Chapter was named the Sweepstakes Trophy winner, the top award for a DU undergraduate chapter.
Congratulations to all of DU's 2020 award recipients!
Sweepstakes Finalists
Clarkson Chapter
Georgia Tech Chapter
Indiana Chapter
Iowa State Chapter
Kansas State Chapter (Sweepstakes Trophy Winner)
Missouri Chapter
Western Reserve Chapter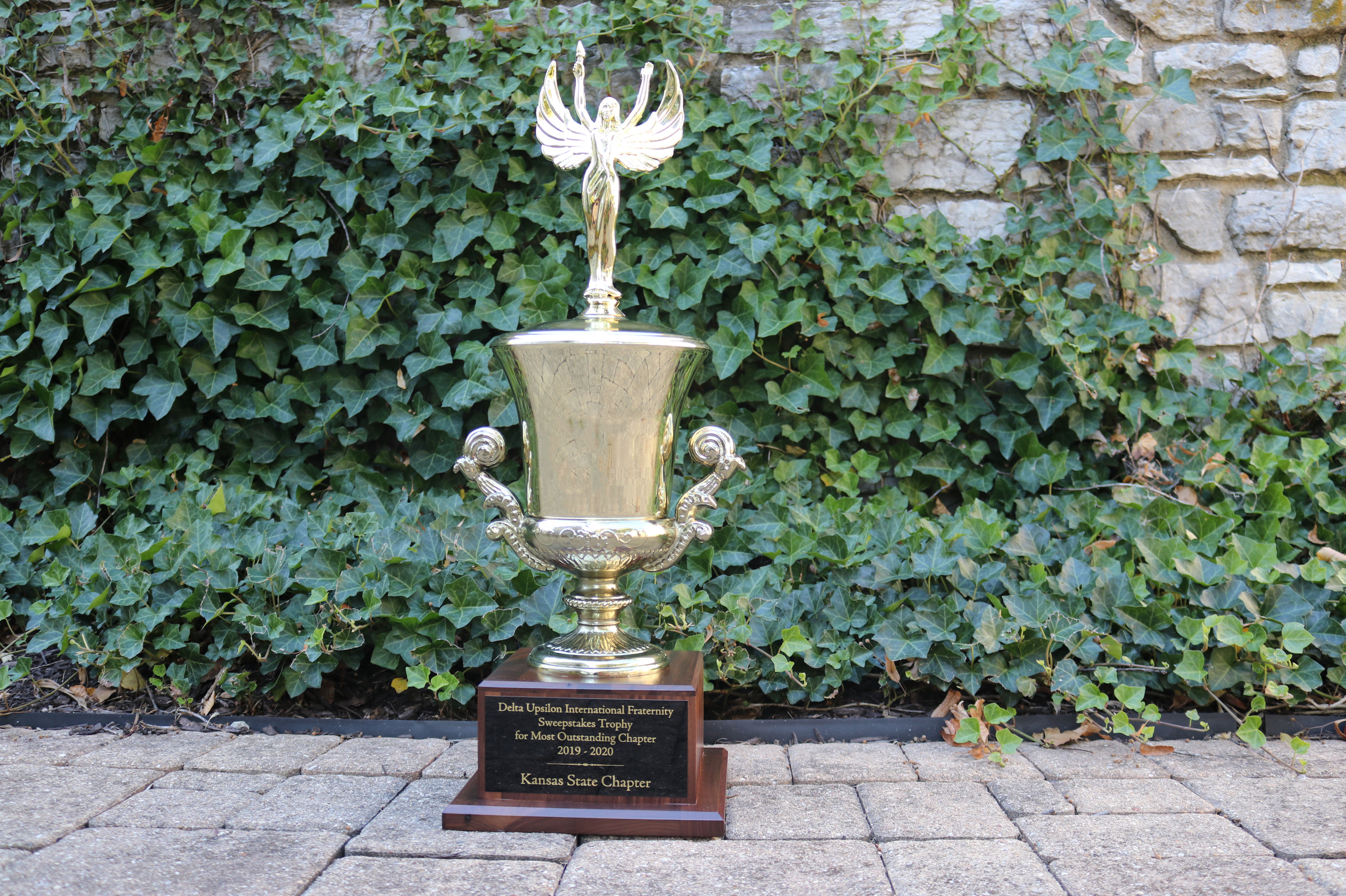 DISTINGUISHED UNDERGRADUATE
Ahmed Semary, Texas '20
Finalists:
Aaron Emalfarb, Maryland '20
Levi Latoz, Carthage '20
Nikkoh Mendoza, Bradley '20
Joe Stanton, Iowa State '20
PRESIDENT'S AWARD: CHAPTER PRESIDENT OF THE YEAR
Will Missert, North Carolina '21
CHAIRMAN'S AWARD: OUTSTANDING ALUMNI VOLUNTEER
Jason Clark, Washington State '01
OUTSTANDING CHAPTER ADVISOR
Ken Hyman, Syracuse '88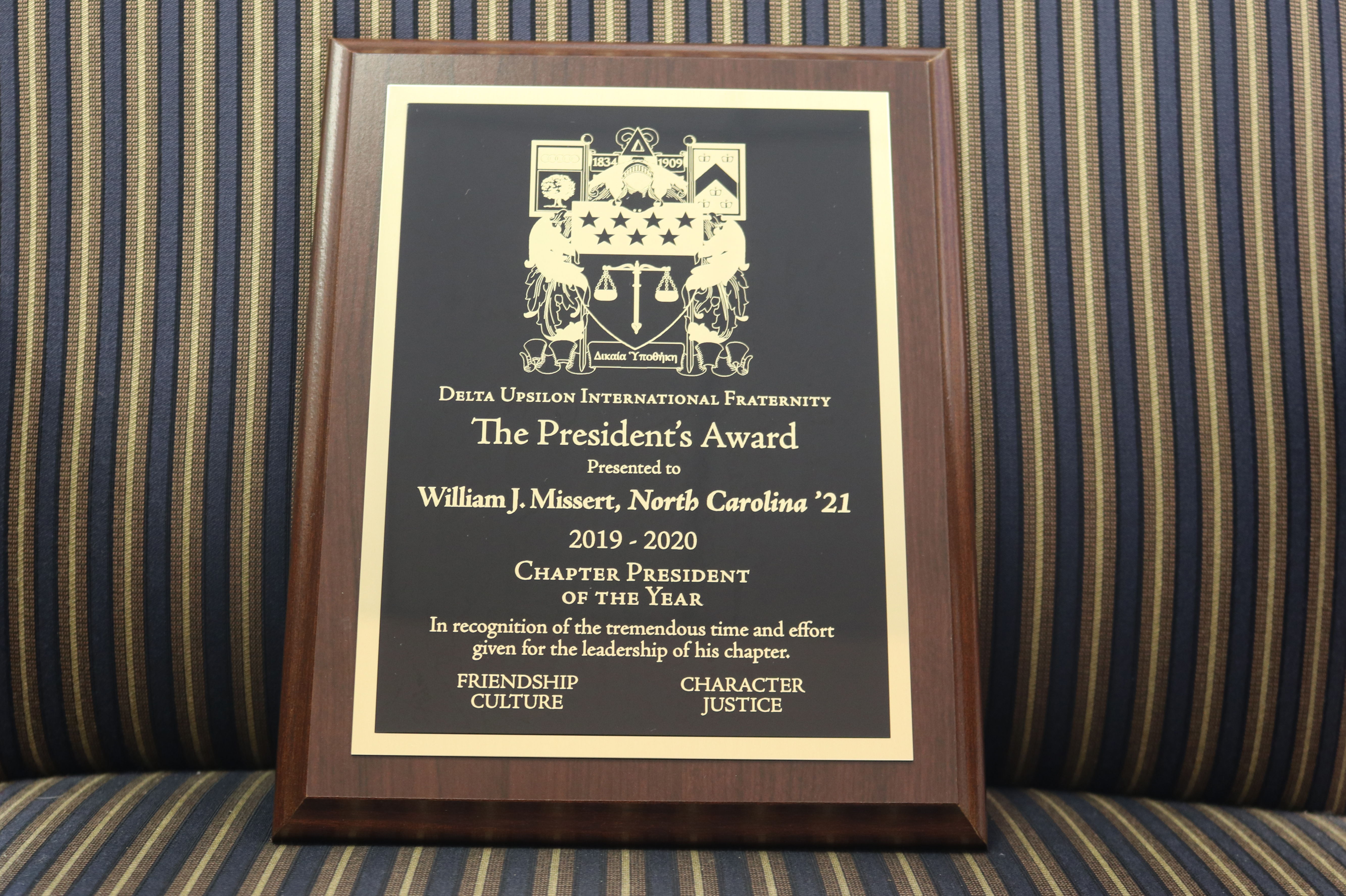 MOST IMPROVED CHAPTER
Illinois Chapter
OUTSTANDING ALUMNI CHAPTER
Illinois Chapter
INNOVATIVE MEMBER DEVELOPMENT AWARD
Georgia Tech Chapter
HEALTH, SAFETY AND PREVENTION AWARD
Nebraska Chapter
ALUMNI ENGAGEMENT AWARD
Bradley Chapter
CAMPUS AND COMMUNITY IMPACT AWARD
Clarkson Chapter
Excellence in Virtual Brotherhood Award
Alberta Chapter, Bradley Chapter, Clarkson Chapter, Kansas State Chapter, Michigan Tech Chapter, Western Reserve Chapter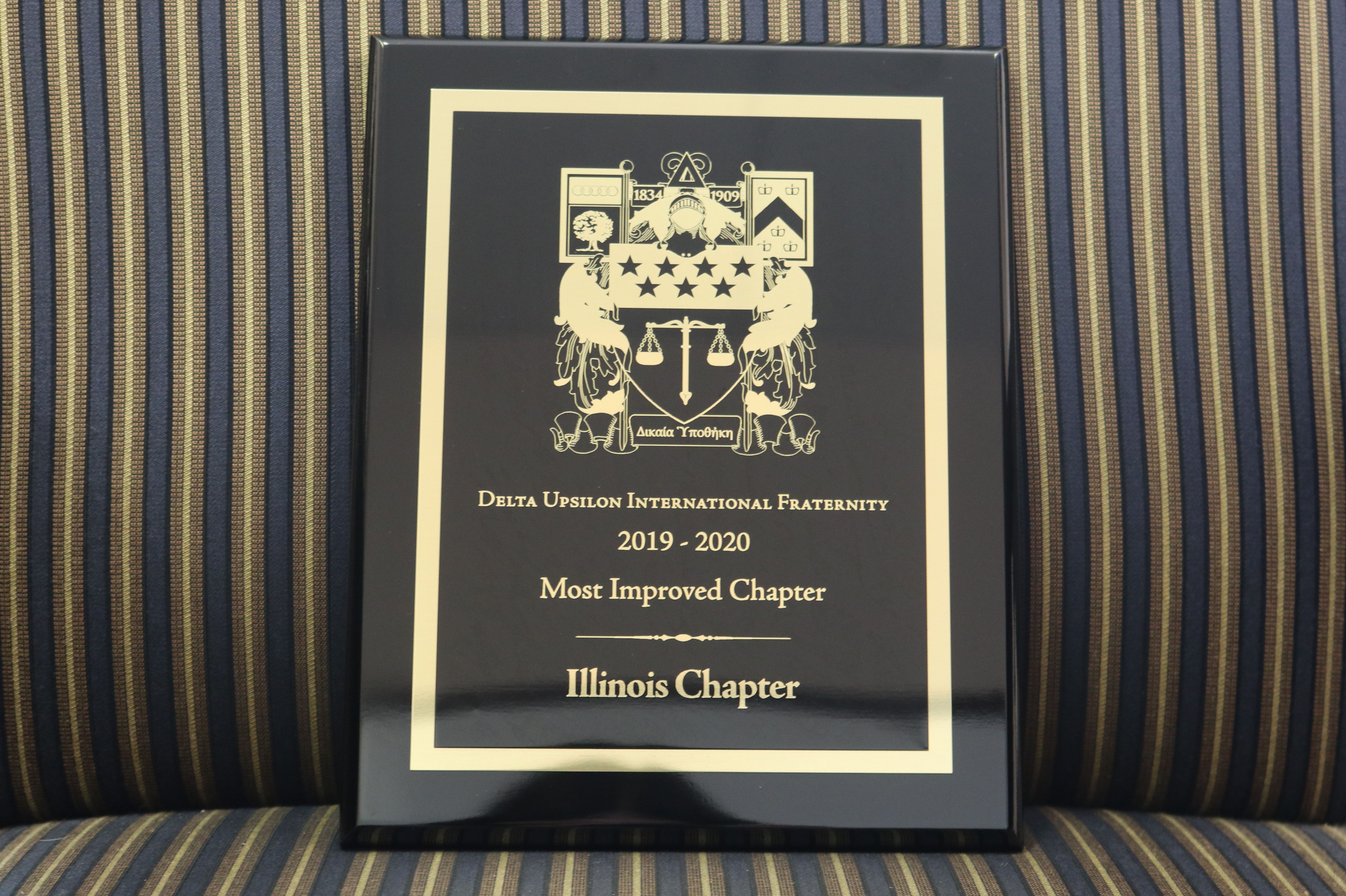 CEP AWARDS
OVERALL CHAPTER EXCELLENCE AWARD
Western Reserve Chapter
PROMOTION OF FRIENDSHIP AWARD
Western Reserve Chapter
DEVELOPMENT OF CHARACTER AWARD
Western Reserve Chapter
DIFFUSION OF LIBERAL CULTURE AWARD
Western Reserve Chapter

ADVANCEMENT OF JUSTICE AWARD
Kansas State Chapter
OPERATIONS AWARD
Western Reserve Chapter
GSI FUNDRAISING AWARDS
TOP FUNDRAISING PER MAN
Indiana Chapter
TOTAL FUNDRAISING
#1 Indiana Chapter
#2 Kansas State Chapter
#3 Iowa State Chapter
$1,000+ FUNDRAISING LEVEL
Bradley Chapter, Georgia Tech Chapter, Indiana Chapter, Iowa State Chapter, James Madison Chapter, Kansas State Chapter, Lehigh Chapter, Michigan Tech Chapter, Missouri Chapter, Nebraska Chapter, Syracuse Chapter, Western Reserve Chapter, Wichita Chapter