BOARD OF DIRECTORS

What good is a mission and vision without people to see them through? Our volunteer board of directors provides direction for the Fraternity.
The executive and administrative authority of the Fraternity is vested in the Board of Directors. This volunteer board of members manages the affairs of the Fraternity. Eleven alumni members are elected by the Assembly of Trustees, while two undergraduate members are elected by the Undergraduate Convention.
For Board of Directors' contact information, please call Delta Upsilon International Fraternity Headquarters at 317.875.8900 or email ihq@deltau.org. Undergraduate Directors can be reached at UGDirector@deltau.org.
Applications to serve as an Undergraduate Director for the 2021-2022 school year are now open. Candidates must apply by Sunday, July 11. Any undergraduate in good standing is eligible for election and should have the availability to attend all Board meetings (both virtual and in-person). A committee of your peers will evaluate the applications, and no more than five undergraduates will be selected to deliver a two-minute speech to the Undergraduate Convention. If an applicant is unable to attend the Undergraduate Convention in person, their application materials will be presented to the Undergraduate Convention in place of a speech.
APPLY TO BE AN UNDERGRADUATE DIRECTOR
If you have questions about the Undergraduate Director application process, contact Senior Director of Chapter Development Michelle Marchand at marchand@deltau.org.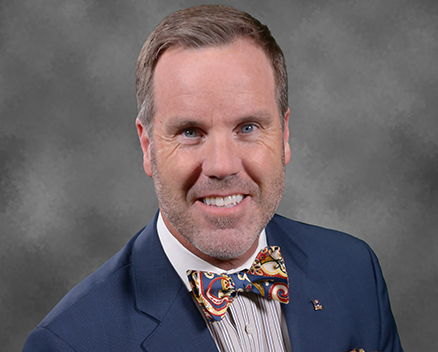 Thomas F. Durein,
Oregon State '92
President
About
Tom Durein was elected as Delta Upsilon's 42nd International Fraternity President during the Leadership Institute's Assembly of Trustees on July 28, 2018. Brother Durein served on the DU Educational Foundation's Board of Trustees from 1998-2015 before transitioning to the Fraternity's Board of Directors in 2015. He is a former Greek Advisor for the University of California, and a past IHQ staff member having served in a variety of expansion, member development and Foundation roles. Today, Tom is a Vice President of Account Management for NetJets, Inc., and lives in San Francisco.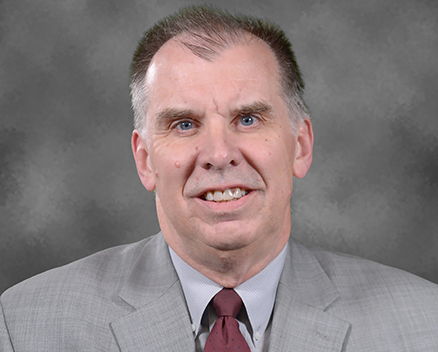 Robert S. Lannin,
Nebraska '81
Chairman
About
Brother Lannin is a partner at Baylor Evnen in Lincoln, Nebraska, specializing in defense litigation. He received both B.A. and J.D. degrees at the University of Nebraska. He became Chairman of the Board in August 2017.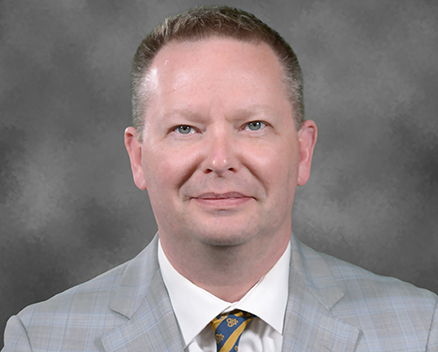 James Bell,
Calgary '94
Vice Chairman
About
Brother Bell is the General Manager of Integrated Global Services for Long View Systems in Calgary, Alberta. He has worked in the IT industry for over 20 years, is a former Undergraduate Board member and spent two years working for Delta Upsilon in 1994 and 1995. When he is not working, Brother Bell enjoys traveling, cooking, exploring new cultures and collecting wine.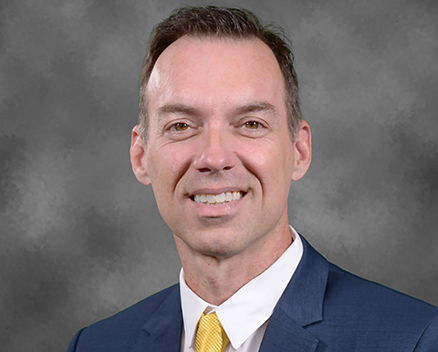 Aaron Clevenger,
Central Florida '97
Secretary
About
Brother Clevenger serves as Dean of International Programs at Embry-Riddle Aeronautical University. Before heading up the Daytona Beach Campus' International Programs Division, he spent four years in the Office of Undergraduate Research, five years working in Embry-Riddle Student Affairs as the Director of Student Activities, and three years as the fraternity and sorority advisor. Clevenger received his doctorate in Higher Education and Organizational Change from Benedictine University and his Masters in Student Affairs from the University of Central Florida. Clevenger is a former staff member of both the Educational Foundation and the International Fraternity, and he has held numerous colony, chapter, alumni chapter, and international volunteer positions since joining DU in 1992.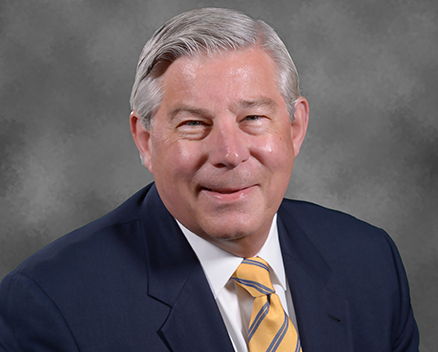 David P. Whitman,
Indiana '75
Treasurer
About
Brother Whitman is a retired partner of 26 years with PricewaterhouseCoopers LLP. He served as a member of the Indiana Chapter's House Corporation Board throughout the 1980s into the mid-1990s. Whitman is a current board member of the Gringold Fund, and serves on the Audit Committee of the Central Indiana Council of the Boy Scouts of America. He and his wife live in Indianapolis. They have two sons.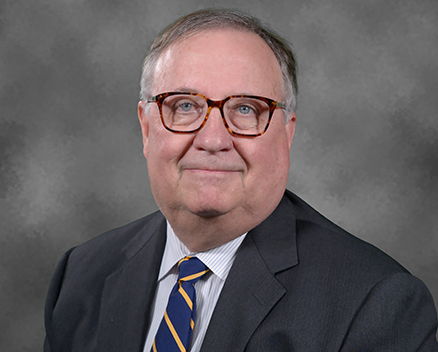 Timothy C. Dowd,
Oklahoma '75
Alumni Director
About
Brother Dowd is an attorney with Elias, Books, Brown and Nelson, in Oklahoma City, where his primary area of practice is oil and gas law. He is a frequent speaker and writer on oil and gas legal topics. While he was president of the Oklahoma Delta Upsilon Corporation, the chapter acquired its new chapter house. Dowd is chairman of the Fraternity's Judicial Committee.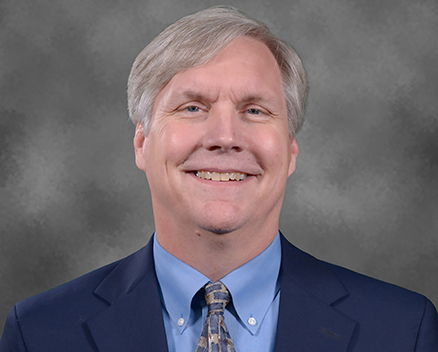 Drew Dunham,
San Jose '86
Alumni Director
About
Dr. Dunham is starting his 10th year as Associate Dean of Academic Affairs and Registrar and 25th year at Albion College in Albion, Michigan. During his time at Albion, he has also served as the Greek Advisor, Director of Campus Programs and Organizations, Associate Dean of Students, and Associate Dean of the First-Year Experience. He received bachelor's and master's degrees in music and also earned his Ph.D. in college student personnel administration from the University of Northern Colorado. After graduating from San Jose State, he worked for DU as a Leadership Consultant and Director of Chapter Services until 1989. Drew teaches courses on community action, involvement and engagement, as well as music courses and first-year experience seminars at Albion College. As a musician and conductor, he performs regularly with musical ensembles around the region.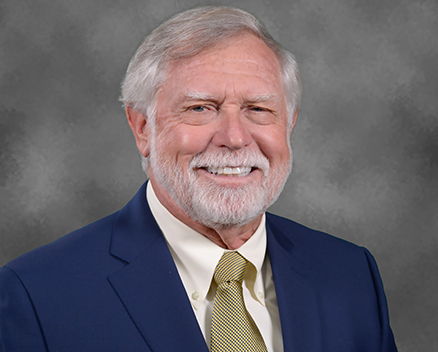 Bruce Howard,
San Diego State' 70
Alumni Director
About
Brother Howard is a founding member of DU's San Diego State Chapter, a long time local community and fraternity volunteer, undergraduate advisor, and Board Member of the San Diego County Delta Upsilon Alumni Association. He has been a Realtor and business owner since 1980 and had a previous 10-year career for the City of San Diego in Finance and Community Redevelopment. He earned his BA and MPA from SDSU, has been married to his wife Lynne for more than four decades, and their 3 children have them with 7 grandchildren to date.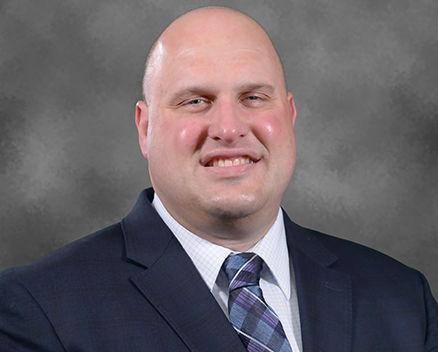 Brad John,
Iowa '96
Alumni Director
About
Brother John has been in the insurance industry for 20 years and is the Head Of Life Sciences for The Hartford insurance. He served on the Delta Upsilon International Fraternity staff from 1996-1999. He has been a chapter advisor for both the Iowa and Lafayette chapters. He received his BA from the University of Iowa. Brad currently resides with his wife and three daughters in Easton, Pennsylvania.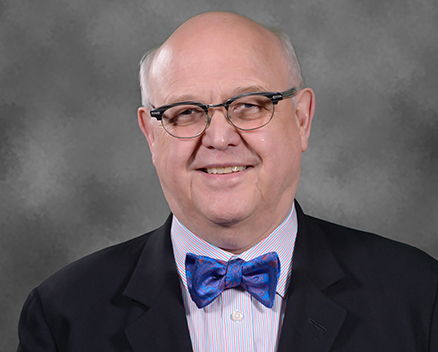 Lynn Luckow,
North Dakota '71
Alumni Director
About
Brother Luckow is a senior advisor, consultant and four-time CEO residing in San Francisco. He served as President & CEO of Craigslist Foundation, Northern California Grantmakers, Jossey-Bass Publishers, and LikeMinded, Inc. He has expertise in leadership, strategy, philanthropy, education, and youth and adult development and has served on or consulted to over 50 nonprofit boards. He earned his B.A. in German, English and creative writing with honors at the University of North Dakota, an M.S. in Higher Education and Student Development at Indiana University and has received three Honorary Doctor of Humane Letters degrees from Fielding Graduate University, Golden Gate University and Manhattanville College.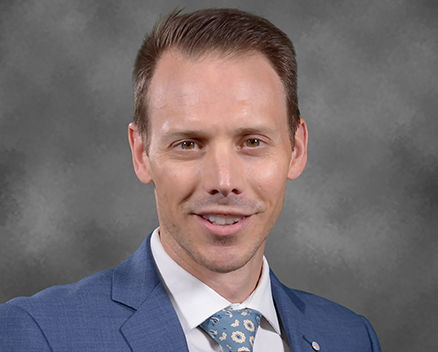 Dustin Roberts,
Bradley '03
Alumni Director
About
Brother Roberts has worked in the financial services industry for over a decade, specializing in workplace retirement programs, and is currently a Client Consultant with Unified Trust Company. He served as a member of the Delta Upsilon International Fraternity staff from 2003-2005 and is a former member of the Bradley Chapter Alumni Corporation Board. Dustin earned a bachelor's from Bradley University and an MBA from Leeds School of Business at the University of Colorado-Boulder. He and his family currently reside in Denver.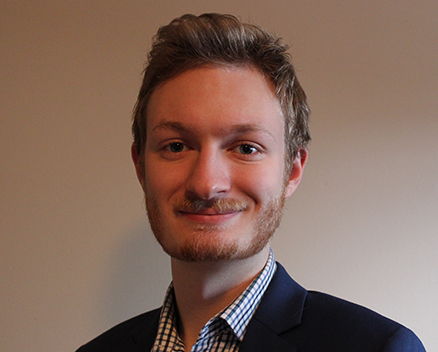 Aulden Maj-Pfleger,
Alberta '22
Undergraduate Director
About
Aulden has worked with many non-profit groups, both in Canada and internationally. Aulden serves as an ambassador for the MS Society of Canada and as the director of multiple third-party advocacy initiatives. Aulden has had significant involvement in all levels of Canadian politics by working with candidates, serving on boards, and co-founding a political podcast. Aulden currently serves as President of the Delta Upsilon Alberta Chapter, as well as President of his University's Order of Omega Chapter. In his free time, Aulden enjoys cycle touring and homebrewing.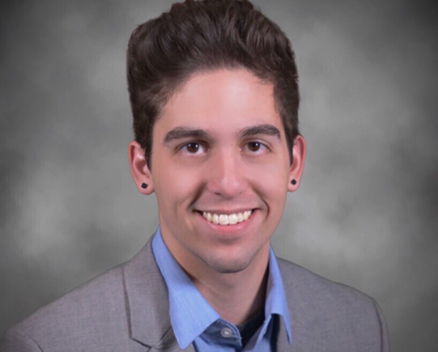 AJ Fidanzo,
Bradley '22
Undergraduate Director
About
Brother Fidanzo is a current Junior at Bradley University in Peoria, IL. He lives with his family in Lemont, Illinois, and is currently studying Industrial Engineering with an Engineering Management Concentration and a minor in Management and Leadership. Since being initiated in Delta Upsilon, AJ has served as the Chapter President and House Manager. He continues to stay involved on campus as well, where he served on the Bradley University Plan B Return to Student Engagement Committee in response to COVID-19, and he currently is the Campus Safety and Community Relations Chairman of the Student Senate. In the future, he plans to pursue a career in politics.