SYMBOLS
More than just a mark, Delta Upsilon's symbols represent the heraldry, history and meaning of our Fraternity.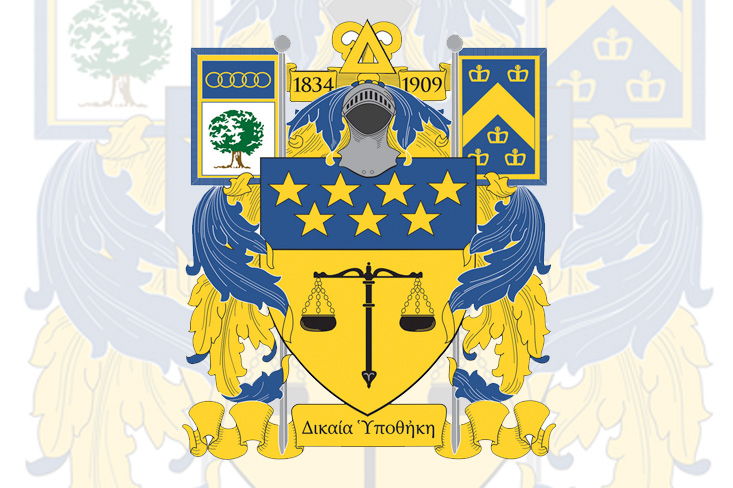 COAT OF ARMS

The Great Arms, showing the complete achievement, may be used by members in formal such instances as stained glass, award plaques or certificates, chapter stationery, and illustrations in college annuals. The Little Arms, the shield without the supporting bannerets, is more correct for such informal use as chapter seals, chapter house decorations, letter paper and personal items.
The Fraternity By-laws stipulate that the monogram of the Greek letters Delta and Upsilon shall not be used on any article except the Great Arms, Little Arms, Crest, Badge, Flag, Banner, Recognition Button and Sister Pin. If the Greek letters are to be used on any other items, they should be placed side by side.
THE BADGE

The gold badge, formed from a monogram of the Greek letters Delta and Upsilon, was presented to the Hamilton Convention of 1858 by Edward P. Gardner of Amherst, chairman of the Badge Committee. It was officially adopted by the Convention on May 13, 1858, along with the motto, which appears in Greek form on the arms of the Upsilon. The Delta is always drawn as an isosceles triangle whose altitude is equal to its base.
By Convention mandate and custom, the badge is worn over the heart in an upright position on the shirt or vest only. If a guard or pendant is attached, the top of the badge should be level with the top of the shirt pocket and one half inch to the right. The top of the guard or pendant should be level with the bottom of the badge and off the pocket. Wearing the badge on certain types of pull over sweaters rests with the good judgment and general customs of each chapter.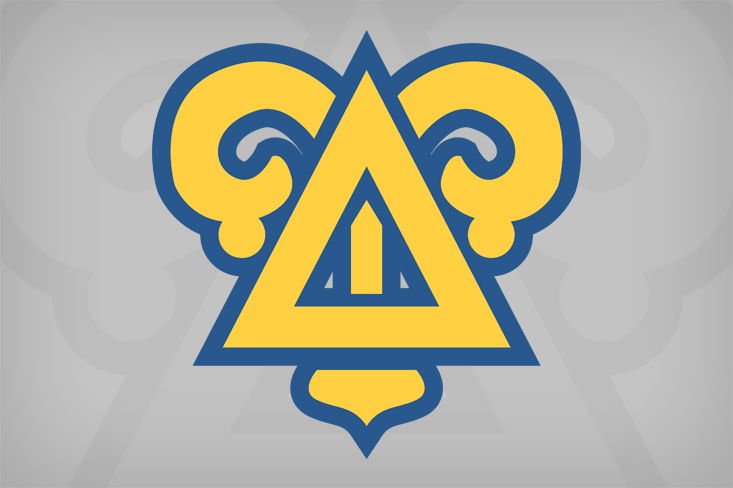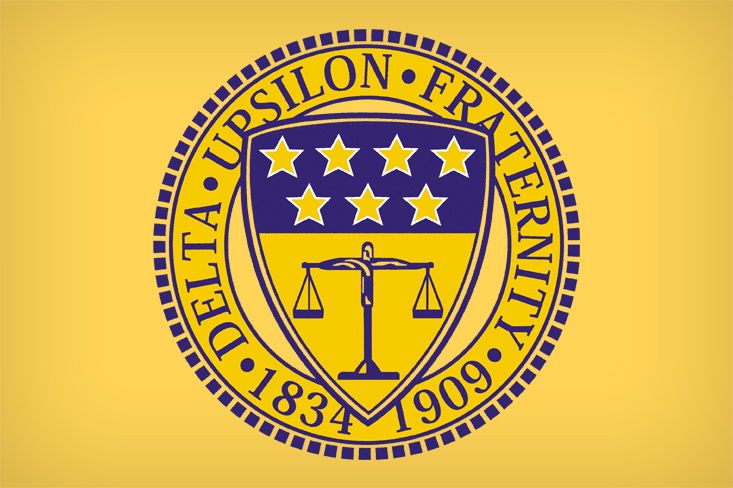 THE SEAL

The seal of the Fraternity is held by the International Fraternity secretary, who uses it in the name of the board of directors for sealing official papers of the corporation. The seal is both copyrighted and patented, and care should be used to avoid infringement.
Fraternity Logo
The official logo of the Delta Upsilon International Fraternity commemorates the achievement of membership. Wrapped in a ribbon of blue and gold, the badge logo symbolizes the rite of passage each member experiences during the Ritual of Initiation. The wordmark of Delta Upsilon is simple and bold, focusing on the straightforward and non-secret history of the Fraternity. The wordmark and ribbon/badge logo may be used separately from one another.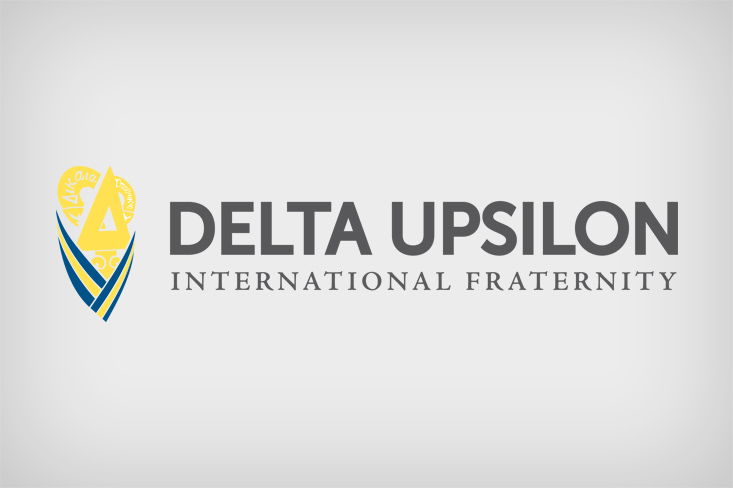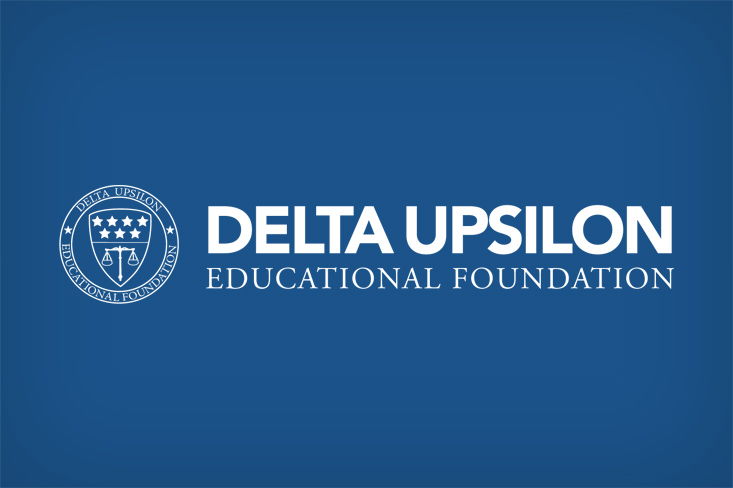 Educational Foundation Logo
The official logo of the Delta Upsilon Educational Foundation was based off the design of the Fraternity Seal. The Shield of Arms is used in the center of the logo, with the words "Delta Upsilon Educational Foundation" around the outside. As with the Fraternity logo, both the logo and wordmark may be used separately.