Fundraising Transparency
The DUEF works hard to minimize fundraising expenses in order to maximize donor impact on students through educational programs and chapter resources.
Maximizing Annual Grants for Building Better Men
The DUEF Board of Trustees and staff in Indianapolis do not take for granted the charitable gifts we receive from generous donors across the world. Although the International Fraternity and Educational Foundation are legally separate organizations, our joint mission allows us to maximize the various educational programs and resources funded in part by both organizations. The DUEF is fully committed to raising and spending the charitable dollars we receive efficiently and in a manner allowing us to build better men in the most direct way possible. The goal of the DUEF is to fund as much educational activity of the Fraternity allowed by law, and the Board of Trustees and staff (along with our annual audit) help ensure we maximize our impact on DU undergraduates each year.
The chart to the right shows a five-year history of gifts received and grant distributions. The figures shown reflect gifts to all DUEF funds, as well as educational grants from all DUEF accounts.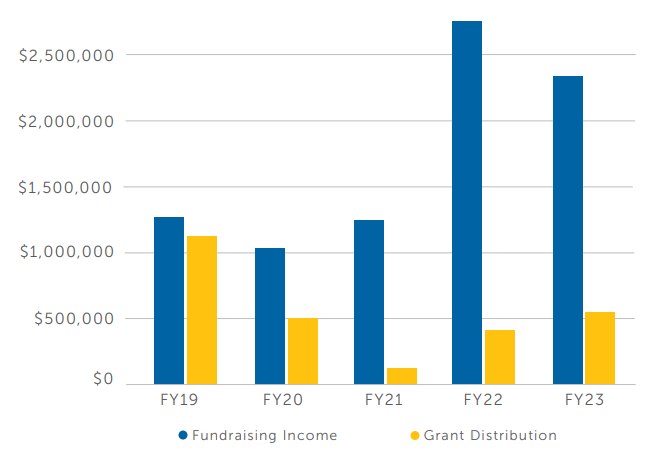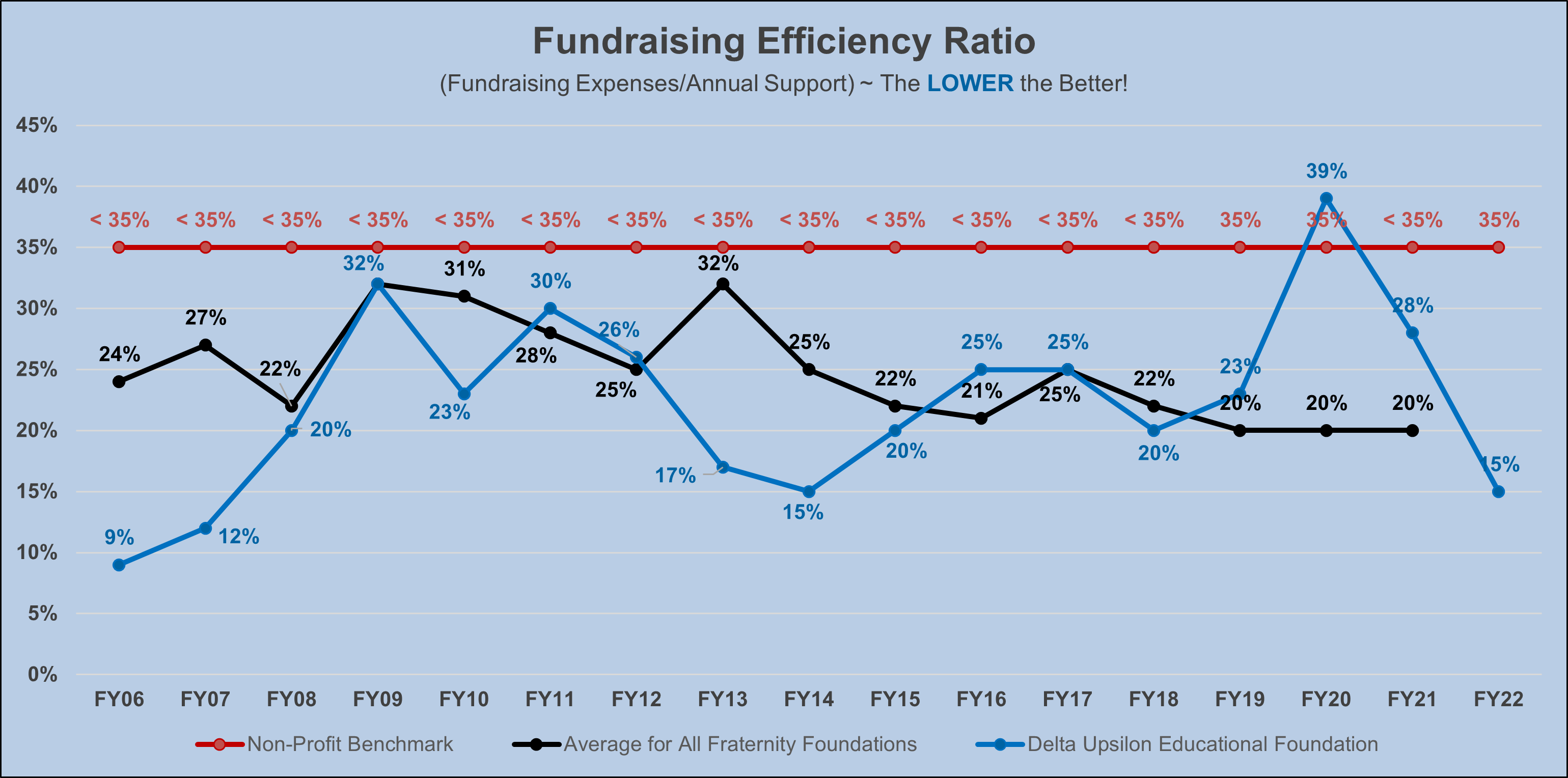 Fundraising Efficiency Ratio
In an effort to earn, maintain and strengthen the trust of DU alumni and friends across North America, the DUEF monitors our fundraising performance relative to a key non-profit benchmark.
The Fundraising Efficiency Ratio represents the percentage of each dollar received by the DUEF that is spent on fundraising expenses (fundraising expenses/annual support). The LOWER our Fundraising Efficiency Ratio, the better! In our most recently audited fiscal year (FY22), the DUEF's Fundraising Efficiency Ratio was 15%, which means it cost 15 cents for the DUEF to raise a dollar. This is well below the non-profit benchmark of 35% or less, and historically the DUEF has performed better than the average of all NIC Fraternity Foundations in terms of fundraising efficiency.
Give to the DUEF Today
Will you join us in Building Better Men for a global society? Your support of the DUEF will help provide educational programming, chapter initiatives and scholarships to young men who will soon lead our world.