START A CHAPTER
Want to build better men on your campus? DU is always looking for great new fraternity/sorority communities to join.
EXPANSION
Delta Upsilon is always looking to bring the DU experience to new campuses. Through a process we call "expansion," the Fraternity opens new chapters and re-opens chapters that have been closed.
There are a few ways DU goes about starting a new chapter, and here are the two most common ways.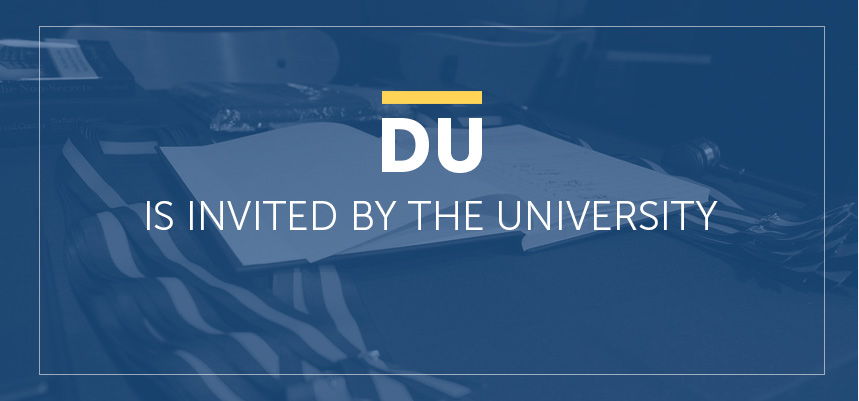 When a campus determines it is ready to add another group to the fraternity community, it will let the North-American Interfraternity Conference and its member groups know it is accepting expansion applications. DU staff carefully reviews each opening to determine if we could establish a successful chapter on that campus. Things like area alumni support, campus culture, housing options and more play a role in our decision to apply. If interested, DU will submit a customized expansion application and follow the institution's application process, which most often includes in-person presentations from finalists. If selected to start a chapter, DU works hand-in-hand with the university and IFC on a timeline and other logistics. In this instance, DU staff works to recruit all Founding Fathers.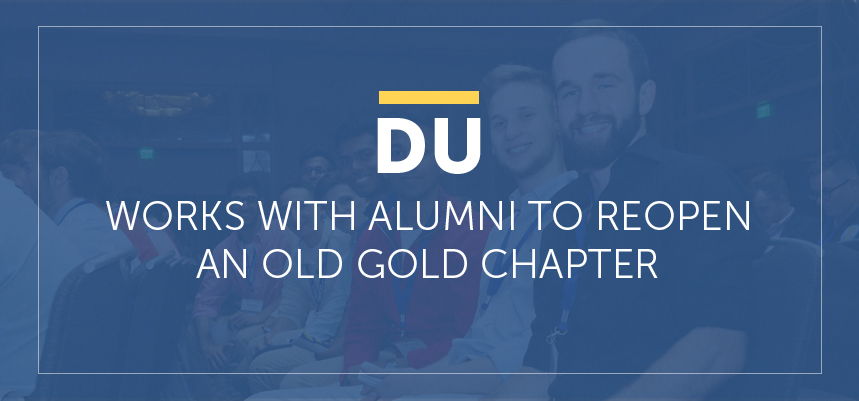 Sometimes, Delta Upsilon will work collaboratively with alumni to restart a chapter that has closed. We call these Old Gold Chapters. The Fraternity makes reopening these chapters a priority and looks for opportunities to do so whenever possible. In this instance, the Fraternity and alumni will work closely with the university to determine if returning is mutually beneficial and when a good timeline may be. The success of these restarted groups is of the utmost importance, so it is crucial to build a strong partnership with the university and return at a time in which success is likely.
Associate Chapter Support and Education
When starting a new chapter, DU staff works with the initial new members to meet a set of requirements to become an associate chapter. This includes developing goals, becoming involved in IFC, interacting with advisors, conducting meetings and more. Once these requirements are met, the group is then granted associate chapter status.
DU is committed to providing the associate chapter with resources to be successful and operationally sound. Through our educational programming, we educate all associate chapter members on what it means to be a member of Delta Upsilon and how to make DU a positive influence in the Greek community.
DU staff remain on site for the first semester to help establish and train associate chapter leaders, walk each member through the associate development process and establish goals.

After the first semester, staff continue to make frequent visits to the associate chapter.

Staff have weekly calls with the Associate Chapter President and biweekly calls with the executive council to offer guidance and support.

Associate chapter advisors provide on-the-ground support throughout the associate chapter period and beyond.

In conjunction with DU staff, the associate chapter uses the Delta Upsilon Associate Member Education Program to help all members gain a strong understanding of Delta Upsilon values and a foundation of the operational skills necessary to run an efficient chapter.

Each chapter officer is thoroughly trained by DU staff on officer expectations, responsibilities and corresponding Chapter Excellence Plan (CEP) criteria.

The associate chapter participates in ongoing education related to Loss Prevention, risk management, academic development, leadership, member education and more.

Throughout the associate chapter period, the associate chapter hosts one all-associate chapter retreat per semester that is facilitated by a DU staff member.

Start a Chapter
Interested in bringing Delta Upsilon to your campus? We are looking for outstanding men and university partners to help us build DU at some of the finest universities and colleges throughout the U.S. and Canada.