ADVISORS ACADEMY
Alumni Advisors play a big role in the success of our chapters. That's why we train them.
About Advisors Academy
Held in conjunction with the Regional Leadership Academy, the Advisors Academy provides learning for individuals who interact regularly with a DU chapter or colony in an advisory role. At the Advisor's Academy, our advisors:
Learn and apply best practices in chapter advising

Learn best practices in formulating working relationships with members

Discover new resources and opportunities available to the chapters and colonies they advise

Discover student development theory

Learn new updates and trends in the fraternity system and in Delta Upsilon

Benefit from networking with peer local-level advisors

Formulate a personal advisement plan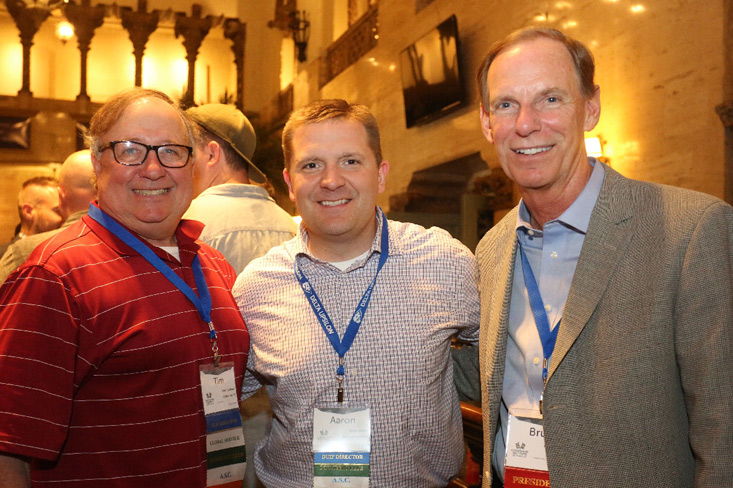 Advisors Academy 2019
Advisors Academy is held in conjunction with the Regional Leadership Academy. It will take place on the Saturday of RLA from 10 a.m. - 6 p.m., however advisors are welcome to attend all of RLA. Click here to view the RLA page.

Registration for the Advisors Academy is now open! You can register via the same form as RLA and Recruitment Symposium registration.
- West -
PORTLAND, OREGON,
FEB. 8-10, 2019
- South -
ATLANTA, GEORGIA,
FEB. 8-10, 2019
- NORTHEAST -
PHILADELPHIA, PENNSYLVANIA,
FEB. 15-17, 2019
- GREAT PLAINS -
KANSAS CITY, MISSOURI,
FEB. 15-17, 2019
- MIDWEST -
CHICAGO, ILLINOIS,
FEB. 22-24, 2019
QUESTIONS?
Contact Senior Director of Chapter Development Michelle Marchand at marchand@deltau.org.