LOSS PREVENTION

Part of being a better man is the commitment to providing a safe, healthy environment for our members and friends.
LOSS PREVENTION PROGRAM - Make-up session
NOV. 16 | 7 P.M. EST
If your chapter did not attend the program LP Program on Nov. 10, make sure to sign up for this make-up session. All chapters are required to have their VP Loss Prevention or other designated Executive Board officer attend this program. By attending this virtual program, your chapter will have fulfilled one of its required Loss Prevention educational program sessions for the 2020-2021 academic year and help it be eligible for the full 10% credit in the Loss Prevention Assessment. The other two Loss Prevention educational sessions will occur during Presidents Academy and the Regional Leadership Academy. Failure to attend all three sessions will prevent your chapter from receiving the 10% credit.
This program will be a comprehensive review of Delta Upsilon's Loss Prevention (LP) program and policies. The interactive program will bring together Vice Presidents of Loss Prevention to discuss DU's medical good samaritan policy, the LP allocation credit model, chapter and IHQ Judicial procedures, and a review of policies and procedures. The program will be presented by Director of Chapter Development & Conduct Nicole Belinsky Lepperd and Director of Health & Safety Initiatives Dominic Greene, Oregon '99. For questions, contact Dominic at greene@deltau.org.
What is Loss Prevention?
Loss Prevention is what Delta Upsilon calls our policies, education and strategies around the wellness and safety of our members and guests. This includes policies regarding alcohol and drugs, hazing, sexual assault, fire and more.
"Prevention" is the key word in our Loss Prevention model. Opposed to being reactionary to problems as they occur, we want to prevent them from happening in the first place. This is why we educate our members, officers and advisors at national programs, offer recorded webinars, and provide educational programming that can be facilitated at the chapter level. We even identify campus-based professionals to facilitate Loss Prevention workshops and keep a database of trained volunteers who can help.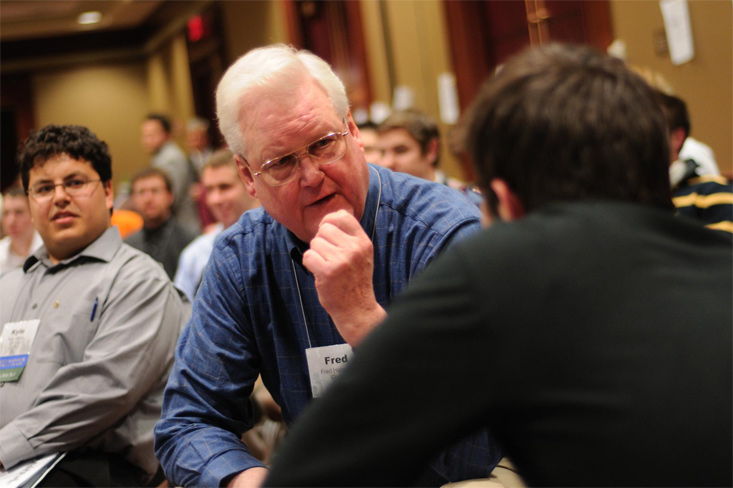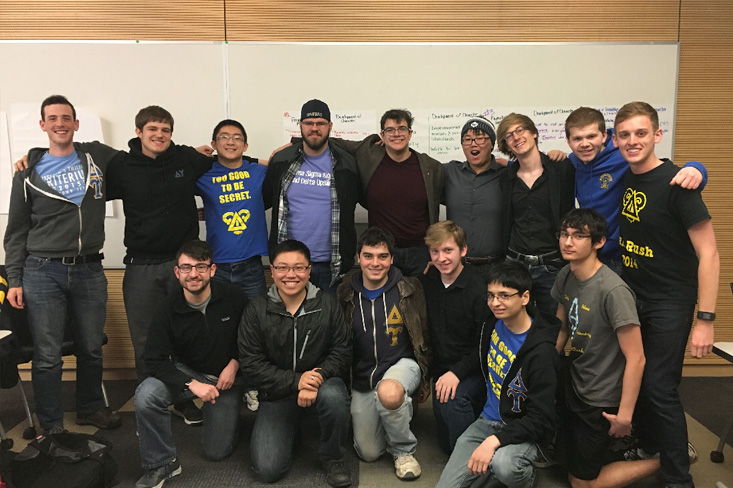 Our Programming
Each Delta Upsilon chapter has a Vice President of Loss Prevention on its Executive Board. This officer is charged with planning and executing Loss Prevention programming for his chapter, as well as educating his brothers on Loss Prevention policy.
Each semester, every chapter must have:
One speaker on a Loss Prevention topic, such as alcohol/drug abuse, hazing, sexual assault, STDs, legal liability and more, with 75% of the chapter in attendance.
One speaker on alcohol abuse, with 75% of the chapter in attendance.
Every Associate Member of the Fraternity receives additional education on Loss Prevention topics through:
The Associate Member Education Program
GreekLifeEdu, a science-based, online program on alcohol, hazing and sexual assault
Resources
Delta Upsilon offers a variety of resources to help chapters with Loss Prevention. Chapter Vice Presidents of Loss Prevention can find additional resources on the Chapter Resources page.
To help with event planning, chapters may download an app through DU's insurance partner, Holmes Murphy. Visit your app store, search for "HM Event Planner", and download the free app. A fill-in PDF version of this tool is linked below.
Event Planning Guide Sober Monitor Resource Review of LP Policies and Procedures Webinar