Testimonials
Highlighting the impact of DU's mission through stories from students, alumni and friends.
"Coming from a small town, I was nervous about college, but Delta Upsilon quickly stood out for being a non-secret Fraternity. Since initiation, I have grown in my leadership abilities and have been fortunate to attend many educational programs. DU has given me the unique chance to develop myself, while being myself. Our chapter is trying to change the stigma of what it means to be a fraternity man, and I continue to learn about working through failures and embracing others who are different than me. I'm thankful for the many role models DU has brought into my life."
John Ramey, Wichita '22
Chapter President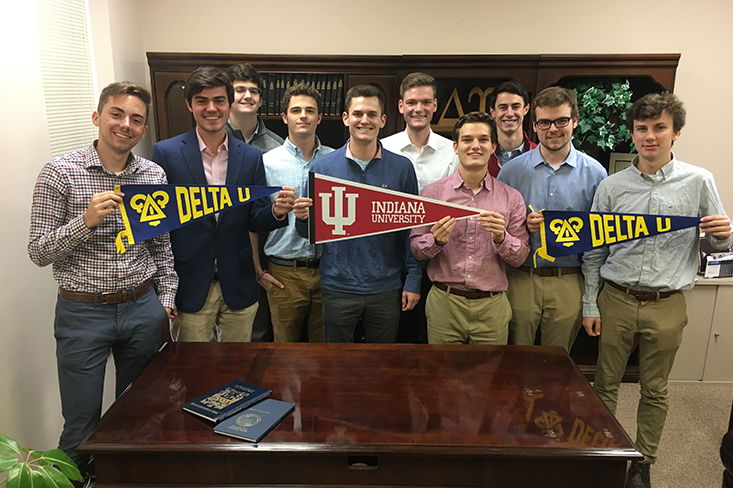 "The Building Better Men Retreat at Indiana offered a judgment-free environment and quality curriculum that helped the chapter assess strengths and weaknesses and develop a plan to reach the next level. Each undergraduate and alumnus who attended made a commitment to exercising the leadership skills needed to better define our DU journey. Membership in Delta Upsilon is a lifetime commitment that transcends the immediacy of our undergraduate years on campus. Big thanks to the DU Educational Foundation for helping make this program possible for us."
Dan Ladendorf, Indiana '83
Chapter Advisory Board Chairman and Foundation Donor
"Foundation programs like the Leadership Institute and Presidents Academy were critical in providing me with the skills and confidence to be a leader in my chapter, on my campus, and now in my career as a young DU alumnus. DU's Four Founding Principles provide a fantastic guide for life, and I'm grateful for my ongoing DU experience."
Tyler Vasquez-Dorn, Rochester '17
Educational Program Graduate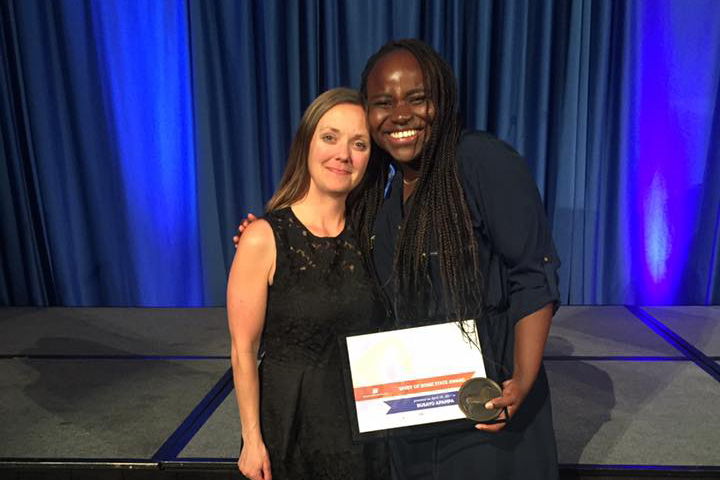 "From the moment the DU chapter was established at Boise State, I've been impressed by the character and commitment of the men. Their focus on positively contributing to the campus and local community is demonstrated in much of their activities. They hold themselves accountable to high standards and set themselves apart in their focus and leadership.
We are in a time where this generation of men has the possibility to change our societal trajectory through their inclusive leadership efforts. We desperately need this, and our world needs donors willing to support these men and encourage them to follow the path paved by prior generations of DU. An investment in the Delta Upsilon Educational Foundation is an investment in the lives of young men committed to leadership, scholarship, and community."
Leslie Webb
Vice President of Student Affairs & Enrollment Management, Boise State University
"Because we are a new chapter of Delta Upsilon at the University of Colorado, my experience at the Presidents Academy has offered invaluable lessons on how to lead. Learning what other DU chapters have done well will help us become a better chapter in the future, and I am thankful I now have the support of the other DU presidents. Thank you for making this experience possible for me. Dikaia Upotheke!"
Ethan Walters, Colorado '22
Associate Chapter President
Give to the DUEF Today
Will you join us in Building Better Men for a global society? Your support of the DUEF will help provide educational programming, chapter initiatives and scholarships to young men who will soon lead our world.