Leadership Institute
Experience DU on the Fraternity's biggest stage.
About LI
Leadership Institute is Delta Upsilon's annual Fraternity convention and the highlight of our educational calendar. LI not only the largest gathering of our brothers, it is where official business of the Fraternity is conducted. At LI, undergraduate and alumni members both participate a program that includes legislative meetings, province meetings, a Fraternity update and educational sessions.
Each undergraduate chapter is asked to send a minimum of two members, though eight attendees is encouraged.
Celebrating accomplishments

The Leadership Institute provides an opportunity to celebrate the accomplishments of our brotherhood, while targeting educational content to meet the contemporary challenges of students and alumni. Educational breakout sessions are organized around several themes, including the history of Delta Upsilon, health and wellness, chapter operations, personal growth, and career development.
2019 Leadership Institute
Mark your calendars now for the 2019 Leadership Institute in Indianapolis! Join DU in the home city of our International Headquarters for a weekend of brotherhood, celebration and education.
July 25-28, 2019
Hyatt Regency Indianapolis
1 S. Capitol Ave.
Indianapolis, IN 46204
Registration Is now Open!
Undergraduate chapters/colonies receive two complimentary registrations to the Leadership Institute. If you have been selected by your chapter to receive one of these registrations, please select that on the registration form.
Priority registration ends June 15, 2019. After this date, registration increases by $50. Partial registrations are available for alumni.
Undergraduate Registration Alumni Registration
What to Expect
Are you attending the 2019 Leadership Institute? Here is some important information you will need to know about the LI hotel, schedule, what to pack, etc.
Hotel Information
Hyatt Regency Indianapolis
1 S. Capitol Ave.
Indianapolis, IN 46204
Hotel check-in is at 3 p.m., and check-out is at noon. You will need a valid ID and a credit card at check-in for any incidentals. If your room is not available upon your arrival, simply ask the front desk to hold your bags for you. Remember to tip accordingly if you plan to use the bell staff at any point during your stay.
Valet parking is available at the Hyatt and is not covered in your registration costs. Overnight parking is also available at Circle Center Mall across the street from the Hyatt.
Travel Information
If you are flying to the Leadership Institute, the hotel is located 13 miles (roughly 20 minutes) from the Indianapolis International Airport. DU does not offer ground transportation from the airport to the hotel. However, you can easily pick up a taxi, Uber or Lyft to and from the airport.
Please remember that DU does not reimburse travel costs for the Leadership Institute.
When to Arrive
The Leadership Institute will officially kick off with the Opening Dinner at 7 p.m. Thursday, July 25. However, there are a number of meetings and pre-conference sessions that will happen before then.
The LI registration desk will be open at 8 a.m. each day.
Each undergraduate is required to attend an LI Orientation Session on Thursday, July 25. Those will run every 30 minutes from 2-7 p.m. Another session will be held following dinner from 9:45-10:15 p.m.
Two optional pre-conference sessions will take place Thursday from 12-4 p.m. One is a session on Recruitment Skills Training. The other is a Regional GSI service opportunity with the American Red Cross.
Undergraduates from Provinces 1 (Northeast), 2 (Midwest) and 4 (Great Plains) will have their Province Meeting from 5:30-6:30 p.m. Thursday.
Undergraduates from Provinces 3 (South), 5 (West) and 6 (Canada) will have their Province Meeting from 9:45-10:15 p.m. Thursday.

Time Zone
Indianapolis is located in the Eastern Standard Time Zone (EST).
Weather
Indianapolis weather in late July will be hot with highs in the upper 80s to low 90s (Fahrenheit). Humidity and heat indexes will make it feel warmer. Low temperatures rarely fall below the upper 70s in July.
Dress Code & Packing
Thursday, July 25
Afternoon - Business casual attire (khaki pants/slacks, button down or golf shirt, dress shoes)
Evening - Professional attire for dinner and Initiation (dress shirt, coat, tie, dress slacks, dress shoes and socks, DU badge)
Friday, July 26
Morning/Afternoon - Business casual attire (khaki pants/slacks, button down or golf shirt, dress shoes)
Evening - Casual attire for undergraduates for the outing at the NCAA Hall of Champions. Business casual for alumni attending the wine and/or donor receptions.
Saturday, July 27
Founders Fitness Run (if participating) - workout attire and shoes
Morning/Afternoon - Business casual attire (khaki pants/slacks, button down or golf shirt, dress shoes)
Evening - Professional attire with blue and gold tie (dress shirt, coat, tie, dress slacks, dress shoes and socks, DU badge)
Additional Items to Pack:
Credit card to use for any hotel room incidentals (required at check-in)
DU shirts for the T-shirt auction
Cash for ground transportation, tips, breakfast concessions, etc.
Health insurance card
Toiletries
Swimsuit for the pool
Cell phone charger
Meals
Included with your registration are the following events with food and beverages:
Thursday Opening Dinner
Friday Awards Lunch
Friday Dinner (for undergraduates)
Saturday Philanthropy Lunch
Saturday Grand Banquet
Note: Breakfast is not provided as a part of the program. There are several breakfast options located on the hotel property and in the surrounding area.
Attendance Policy
Educational programs, meetings and banquets are mandatory for all undergraduates in attendance. Failure to attend an event or program may result in your dismissal from the Leadership Institute, the dismissal from the hotel, and the forfeiture of any registration scholarships or fees.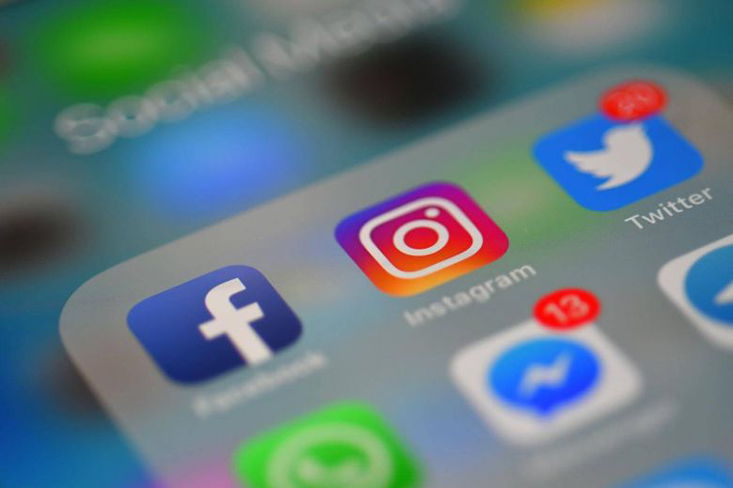 LI on social media
Delta Upsilon will have a strong social media presence during the Leadership Institute. If you do not already, make sure to like/follow DU on our social media channels.
Facebook | Twitter | Instagram | YouTube
Throughout LI, the Fraternity will post updates, news, promotions and reminders on social media.
Follow the hashtag #DULI2019 to stay up-to-date on all the LI happenings and join in on the conversation.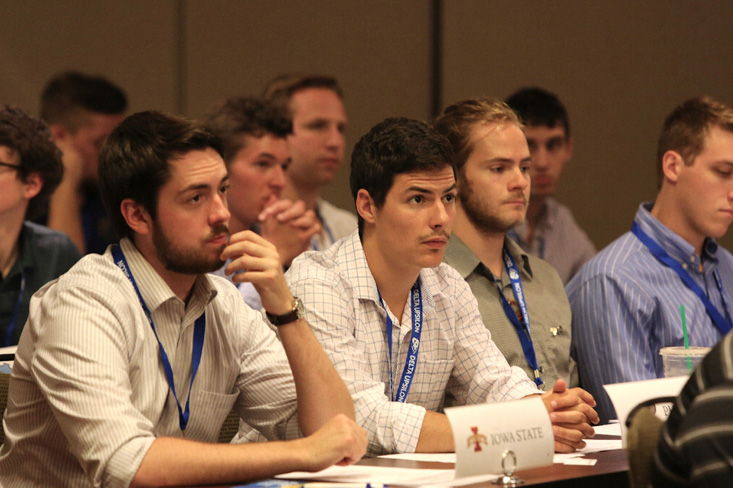 LI's Impact
Recent assessment data statistically shows that Leadership Institute has a significant impact on participants. Undergraduate brothers walk away with more pride for Delta Upsilon and a better understanding of what it means to be a DU.
(Responses are on a 1-7 scale. 1=Not at All. 7=Very Much.)
I learned information I can utilize in my role with the Fraternity. 6.41

I have a better understanding of the Four Founding Principles of Delta Upsilon. 5.52

I have a greater understanding of the International Fraternity structure. 5.86

I learned new ideas from brothers from other chapters. 6.07

"This has been an eye opening experience that has left me wanting more. My blood bleeds old gold and sapphire blue, now more than ever."
– Max Purdy, San Diego State '17
Facilitator Interest
Want to help Delta Upsilon build better men? Complete our Facilitator Interest Form if you are interested in volunteering as a DU educational program facilitator.