2021 Award Recipients
Congratulations to all of DU's award recipients from the 2020-2021 academic year!
Aug. 3, 2021 - Delta Upsilon was excited to host its 2021 Leadership Institute in person July 30-Aug. 1 in New Orleans. Each year, LI serves as the Fraternity's largest event and features Fraternity business through the Undergraduate Convention and Assembly of Trustees, educational programming for undergraduates and alumni, and awards presentations.
Delta Upsilon is proud to announce the recipients of its 2021 awards. In an academic year unlike any other in DU history, the chapters and brothers of Delta Upsilon rose to the occasion, continuing to provide a valuable membership experience both virtually and physically distanced.
As always, the highlight of LI is the presentation of our Sweepstakes Trophy. This year, two chapters took home the trophy and honors as the top chapter in Delta Upsilon. The Kansas State Chapter took home the Sweepstakes Trophy for the sixth year in a row, while the Iowa State Chapter was named Sweepstakes Trophy winner for the first time in chapter history.
Congratulations to all of DU's 2021 award recipients!
Sweepstakes Finalists
Recognizing the top seven chapters in DU
Georgia Tech Chapter
Iowa State Chapter (Sweepstakes Trophy Winner)
Kansas State Chapter (Sweepstakes Trophy Winner)
Maryland Chapter
Nebraska Chapter
Rochester Chapter
Virginia Chapter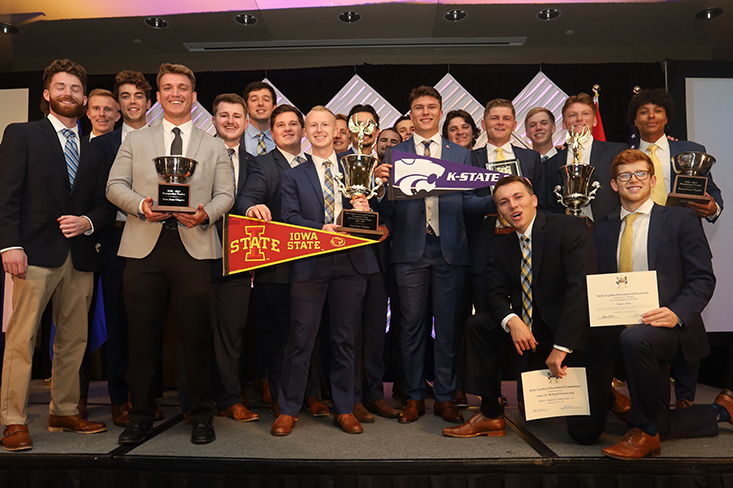 Distinguished Undergraduate
Christopher Gibson, Western Illinois '21
Finalists:
Jack Connally, Kansas State '21
Graham Owen, Iowa State '21
Trevor Smith, Michigan Tech '21
Matthew Talley, Maryland '21
President's Award: Chapter President of the Year
Nick Liccini, Georgia Tech '20
Chairman's Award: Outstanding Alumni Volunteer
Kody Rother, North Dakota '09
Outstanding Chapter Advisor
Joshua Sawyer, Arlington '06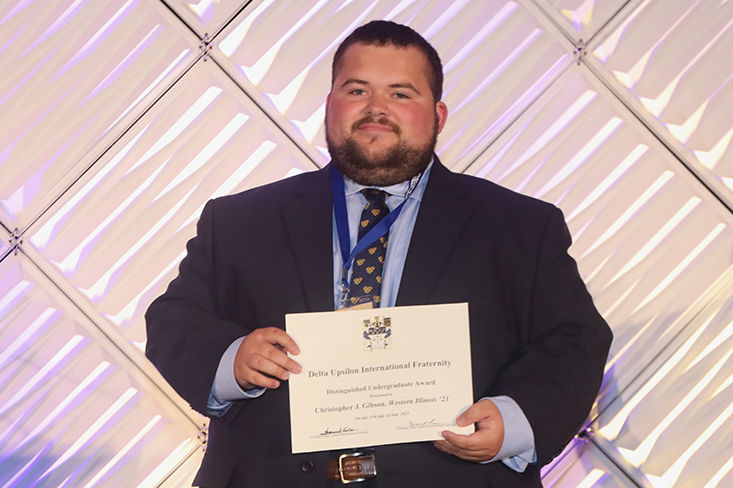 Most Improved Chapter
Arlington Chapter
Outstanding Alumni Chapter
Arlington Alumni Chapter and Cornell Alumni Chapter
Innovative Member Development Award
Iowa State Chapter
Health, Safety & Prevention Award
Iowa Chapter
Alumni Engagement Award
Arlington Chapter
Campus & Community Impact Award
San Jose Chapter
Excellence in Virtual Brotherhood Award
San Jose Chapter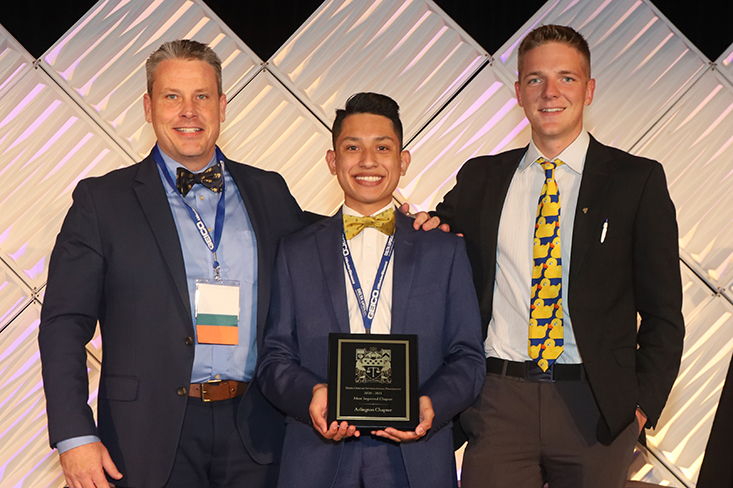 CEP AWARDS
OVERALL CHAPTER EXCELLENCE AWARD
Georgia Tech Chapter and Kansas State Chapter
ACADEMIC EXCELLENCE
Alberta Chapter, Georgia Tech Chapter, Iowa State Chapter, Nebraska Chapter
ASSOCIATE MEMBER EDUCATION
Alberta Chapter, Iowa State Chapter, Virginia Chapter
CAMPUS & COMMUNITY INVOLVEMENT
Nebraska Chapter
HEALTH, SAFETY & PREVENTION
Kansas State Chapter
MEMBERSHIP DEVELOPMENT
Cal Poly Chapter, Iowa Chapter, Kansas State Chapter, Lehigh Chapter, Nebraska Chapter
OPERATIONS
Clarkson Chapter, Georgia Tech Chapter, Iowa State Chapter, Kansas State Chapter, Virginia Chapter, Western Reserve Chapter
RECRUITMENT
Alberta Chapter
GSI FUNDRAISING AWARDS
TOP FUNDRAISING PER MAN
Kansas State Chapter
TOTAL FUNDRAISING
#1 Kansas State Chapter
#2 Iowa State State Chapter
#3 Missouri Chapter
$500+ FUNDRAISING LEVEL
Christopher Newport Chapter, Clarkson Chapter, Georgia Tech Chapter, Iowa State Chapter, Kansas State Chapter, Lehigh Chapter, Loyola Marymount Associate Chapter, Miami Chapter, Michigan Tech Chapter, Missouri Chapter, Pennsylvania State Chapter, Western Illinois Chapter