2022 Award Recipients
Congratulations to all of DU's award recipients from the 2021-2022 academic year!
Aug. 11, 2022 - Delta Upsilon was excited to host its 2022 Leadership Institute Aug. 4-7 in Orlando at the Hilton Orlando Lake Buena Vista. Each year, LI serves as the Fraternity's largest event and features Fraternity business through the Undergraduate Convention and Assembly of Trustees, educational programming for undergraduates and alumni, and awards presentations.
Delta Upsilon is proud to announce the recipients of its 2022 awards. As always, the highlight of LI is the presentation of our Sweepstakes Trophy. This year, two chapters took home the trophy and honors as the top chapter in Delta Upsilon. The Kansas State Chapter took home the Sweepstakes Trophy for the seventh year in a row, while the Western Illinois Chapter was named Sweepstakes Trophy winner for the first time in chapter history.
Congratulations to all of DU's 2022 award recipients!
Sweepstakes Finalists
Recognizing the top seven chapters in DU
Iowa State Chapter
Kansas State Chapter (Sweepstakes Trophy Winner)
Syracuse Chapter
Virginia Chapter
Western Illinois Chapter (Sweepstakes Trophy Winner)
Western Reserve Chapter
Wichita Chapter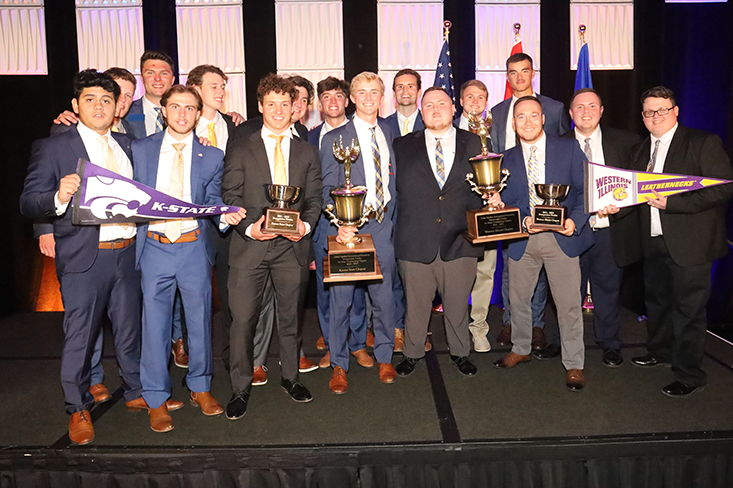 Distinguished Undergraduate
Jordan McGinty, Louisville '22
Finalists:
Jack Bell, Missouri '22
Troy Tien Nguyen, DePauw '22
John Ramey, Wichita '22
President's Award: Chapter President of the Year
Liam O'Brien, Florida '22
Chairman's Award: Outstanding Alumni Volunteer
Craig Franz, Bucknell '75
Outstanding Chapter Advisor
Brad Aafedt, North Dakota '86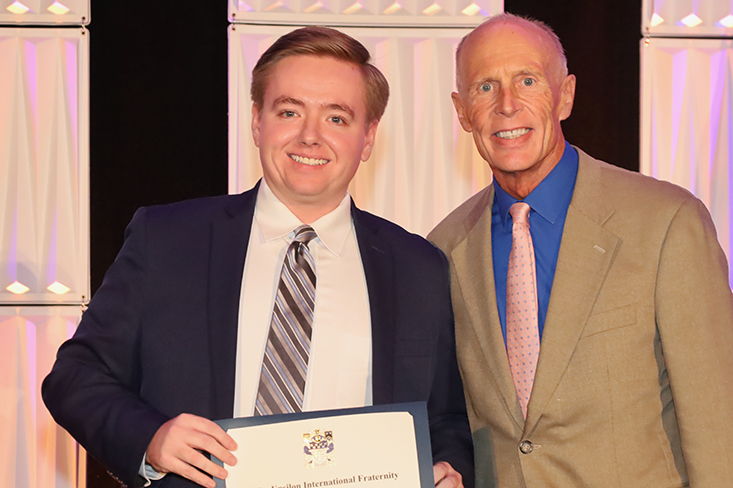 Most Improved Chapter
San Jose Chapter
Outstanding Alumni Chapter
Iowa State Alumni Chapter
Innovative Member Development Award
Western Illinois Chapter
Health, Safety & Prevention Award
Florida Chapter
Alumni Engagement Award
San Jose Chapter
Campus & Community Impact Award
Delaware Associate Chapter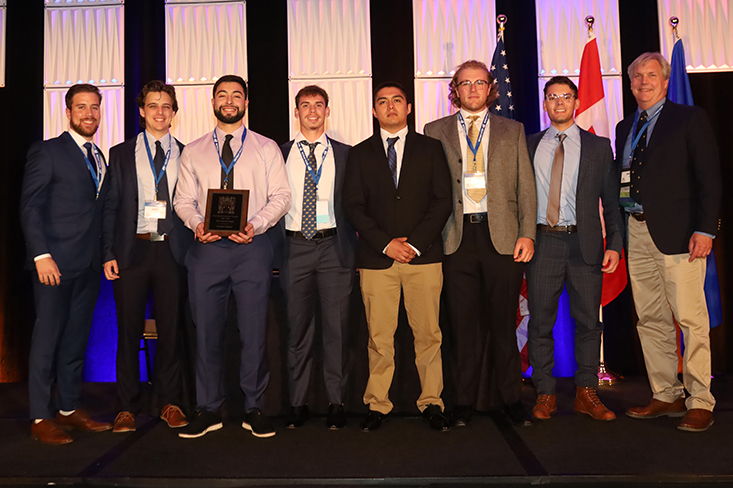 CEP AWARDS
OVERALL CHAPTER EXCELLENCE AWARD
Western Illinois Chapter
ACADEMIC EXCELLENCE
Georgia Tech Chapter, Western Illinois Chapter
ASSOCIATE MEMBER EDUCATION
Florida Chapter, Georgia Tech Chapter, Iowa Chapter, Iowa State Chapter, Kansas State Chapter, Louisville Chapter, North Dakota Chapter, Purdue Associate Chapter, Virginia Chapter, Western Illinois Chapter, Western Reserve Chapter
CAMPUS & COMMUNITY INVOLVEMENT
Western Illinois Chapter
HEALTH, SAFETY & PREVENTION
Florida Chapter, Western Illinois Chapter
MEMBERSHIP DEVELOPMENT
North Dakota Chapter, Western Illinois Chapter
OPERATIONS
Georgia Tech Chapter, Kansas State Chapter, Purdue Associate Chapter, San Diego State Chapter, San Jose Chapter, Western Illinois Chapter, Western Reserve Chapter
RECRUITMENT
Western Illinois Chapter
GSI FUNDRAISING AWARDS
TOP FUNDRAISING PER MAN
Wichita Chapter
TOTAL FUNDRAISING
#1 Kansas State Chapter
#2 San Jose Chapter
#3 Iowa State State Chapter
$1,000+ FUNDRAISING LEVEL
Boise State, Bradley, Central Florida, Colgate, Elon, Embry-Riddle, Florida, Indiana, Iowa State, Kansas State, Lafayette, Maryland, Michigan Tech, Missouri, Nebraska, North Dakota, Purdue Associate Chapter, San Jose, South Carolina, Syracuse, Western Illinois, Western Reserve, Wichita