Ashley Martin Schowengerdt
Senior Director of Communications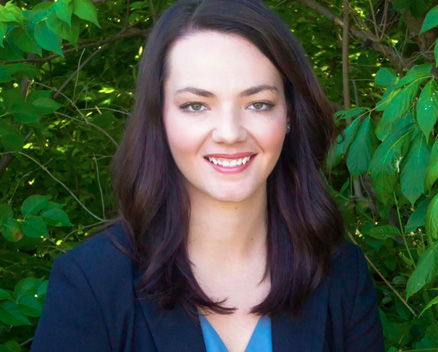 317-875-8900 ext. 204
Contact for: Media requests, archives/history/memorabilia, visual identity, video, website, social media, DU Quarterly
Ashley brings a wealth of fraternity and sorority communication experience to her role as Director of Communications. She joined the Delta Upsilon staff in 2015.
As the Director of Communications, Ashley and her team manage all the day-to-day operations of the communications department, including: the DU Quarterly, social media, video development, graphic design, crisis communications and more.
Ashley began her career at Zeta Tau Alpha Fraternity as a member of its communications department from 2007 to 2014. She began working for Delta Sigma Phi Fraternity in 2014 as its Director of Communications.
Ashley is a Past President of the Fraternity Communications Association, serving in the role from 2013-2015. In total, she spent five and a half years on its board of directors. In 2016, FCA awarded her the Marilyn Simpson Ford Distinguished Service Award for her work and dedication to the organization. Ashley's work has earned numerous awards from the Fraternity Communications Association. She also served as the Communications Workgroup chairman for the Association of Fraternity/Sorority Advisors in 2016. Ashley is a member of Pi Beta Phi and former chapter advisor for its Indiana Gamma Chapter at Butler University.


EDUCATION
Butler University, 2007
Hobbies
Ashley has twin daughters and is an avid college basketball and St. Louis Cardinals fan. She also enjoys traveling, hiking and yoga.
We are DU!
Delta Upsilon is the world's oldest non-secret, non-hazing fraternity. With the mission of Building Better Men, our aim is to provide a modern fraternity experience for today's college student that equips him to be successful in all areas of life.
Mission & Vision