DU Awards of Merit are presented to esteemed members and friends of the Fraternity who have exhibited their devotion to Delta Upsilon, as well as excellence or notoriety within their field of profession. The awards get their name from the Fraternity's historical tie to our Founders' description: "the only superiority that we acknowledge is the superiority of merit." Awards are then named for outstanding DU alumni in that particular field. Congratulations to the 2017 recipients.
CLEMENT COLE, CARNEGIE '79

Linus Pauling Award of Merit in Science
Cole has been a pioneer in the computer science industry for more than 30 years. A self-described "old school hacker and Open Sourcer," he has held most every position in the computer field from programmer to Chief Technology Officer and startup founder. With degrees in electrical engineering (bachelor's and master's), mathematics (bachelor's) and computer science (master's), Cole first encountered the early editions of UNIX (a widely used multiuser operating system) as a student and has been designing and developing operating systems and technical computing systems ever since. In the late 1970s, Cole helped write one of the original TCP/IP implementations. TCP/IP stands for Transmission Control Protocol/Internet Protocol and is the basic communication language or protocol of the Internet. He is also one of the authors of the precursor to Instant Messenger and the UNIX talk program. Today, Cole leads an international team of engineers developing super computers and associated technologies.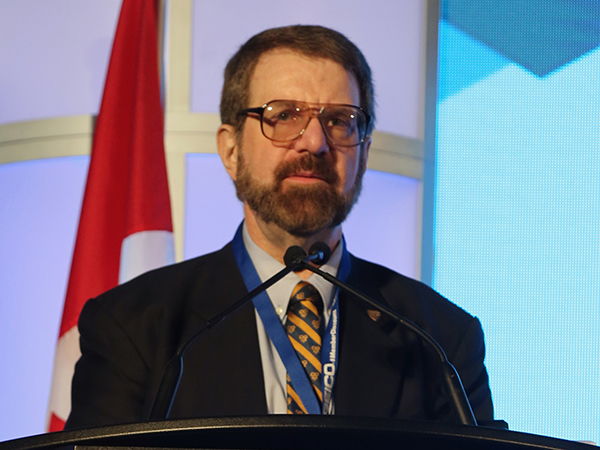 JEROME FINK, WISCONSIN '87

Sloan-Kettering Award of Merit in Business
Fink is a co-founder and Managing Partner of The Bascom Group, LLC, which has ranked among the top 50 multi-family owners in the U.S. Bascom has completed over $13.3 billion in multifamily and commercial value-added transactions since 1996 including more than 300 multi-family properties and 80,000 units. Fink is a licensed real estate broker in the state of California, a Certified Commercial Investment Member, a Certified Property Manager, a Certified Mergers & Acquisitions Advisor, and a Certified Turnaround Professional. He is also member of the Institute of Real Estate Managements (IREM) and Turnaround Management Association (TMA), as well as a noted guest speaker regarding real estate. Fink was awarded the Apartment Executive of the Year by the Real Estate Conference Group in 2004 and the Rising Star award by the University of California Irvine Center for Real Estate in 2008. In 2016, he was awarded the Ernst & Young Entrepreneur of the Year, Orange County.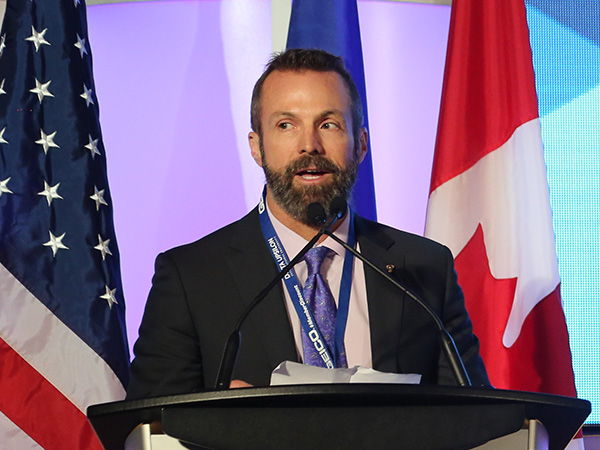 JEFFERY HARMENING, DEPAUW '89

Sloan-Kettering Award of Merit in Business
In June 2017, Harmening was named Chief Executive Officer of General Mills and a member its board of directors. Throughout his 23 years at the company, he has held a variety of leadership positions in both the United States and Europe. Such positions include Vice President of Marketing and Chief Executive Officer for Cereal Partners Worldwide (CPW), President of the General Mills Big G cereal division; Executive Vice President and Chief Operating Officer of the U.S. Retail segment; and General Mills President and Chief Operating Officer. During Harmening's leadership of the U.S. Retail business, the company greatly expanded its position in the natural and organic segment, making General Mills the fourth largest maker of natural and organic foods in the U.S. A graduate of DePauw University, Harmening began his career as a financial analyst at Eli Lilly and Company. He received his MBA from Harvard in 1994, is a Trustee at DePauw University, and serves on the board of Partners in Food Solutions.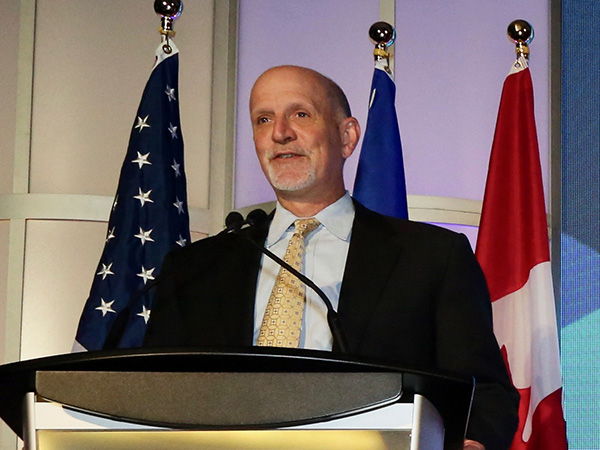 JOHN HERMA, RUTGERS '70

Sloan-Kettering Award of Merit in Business
A former Chief Operating Officer for Kohl's, Herma helped the brand grow into a retail giant. Joining the company in 1980 as Vice President of Human Relations, he was later promoted to Senior Vice President of Human Resources then Senior Vice President of Operations. In 1986, along with Bill Kellogg, Herma purchased Kohl's and became Chief Operating Officer. During this time, the company grew from a $288 million business with 39 stores to a multi-billion dollar retailer with more than 1,100 stores. Kohl's went public in 1992, and in the early 1990s, Goldman Sachs wrote that the Kohl's management was the best team in American retailing. A student athlete at Rutgers University, Herma lettered in five sports (within track and field) and is a member of the Rutgers Athletic Hall of Fame. In 1987, he and his wife, Susan, became active leaders in the heart center of the Children's Hospital of Wisconsin. Today, that center is named the Herma Heart Center and is ranked one of the best in North America.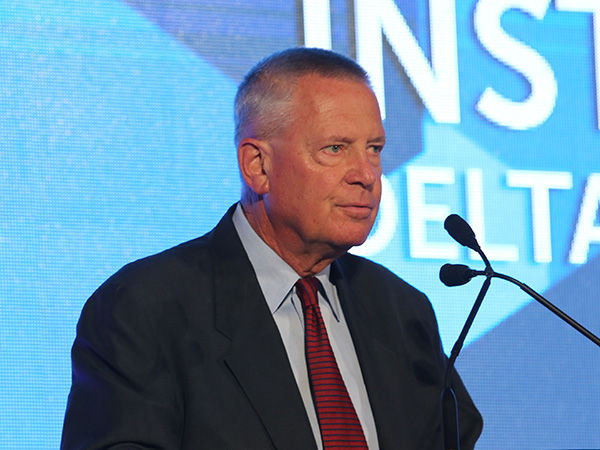 DANIEL ULMER, LOUISVILLE '55

Sloan-Kettering Award of Merit in Business
After a 40-year banking career, Ulmer retired in 1994 as the Chairman and CEO of PNC Bank, Kentucky. Despite his retirement, his influence in the Louisville community still remains. Not only is Ulmer the current Chairman and owner of the Louisville Bats minor league baseball team, he is also an owner-investor in several local businesses and board member for numerous civic organizations. Ulmer is the former Chairman of the University of Louisville Board of Trustees, former member of the University of Kentucky Board of Trustees, and Past Chairman of the Kentucky State Fair. In 2009, Ulmer was inducted into the Kentucky Athletic Hall of Fame, and in 2010, was inducted into the Junior Achievement Hall of Fame.
*Brother Ulmer was presented with his award during the Louisville Chapter Scholarship Luncheon on April 19, 2017.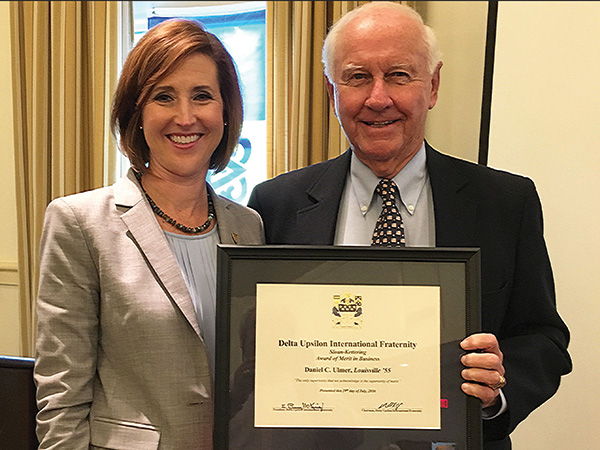 GREGORY WESSLING, NORTH CAROLINA '74

Sloan-Kettering Award of Merit in Business
Wessling is a seasoned executive with 45 years of experience in senior merchandising, marketing and operating positions. His business reputation stems from a 33-year career with Lowe's Companies, Inc., where he helped transform Lowe's into a major home improvement chain with a Fortune 50 status as a NYSE public company. Beginning at Lowe's in 1972, Wessling served in roles ranging from Floor Sales Specialist to Senior Vice President – Store Operations. Some of his responsibilities included merchandise selection, product line development, inventory management, advertising, international trade store operations and more. Upon his retirement from Lowe's in 2005, Wessling created A&G Associates and Partners where he advises and consults companies with strong growth potential. A graduate of the University of North Carolina, Wessling serves on the board of the UNC Health Care System. He has also volunteered his expertise with organizations such as HouseRaising Inc. and Technology Connections, Inc.