Give to the San Diego State Chapter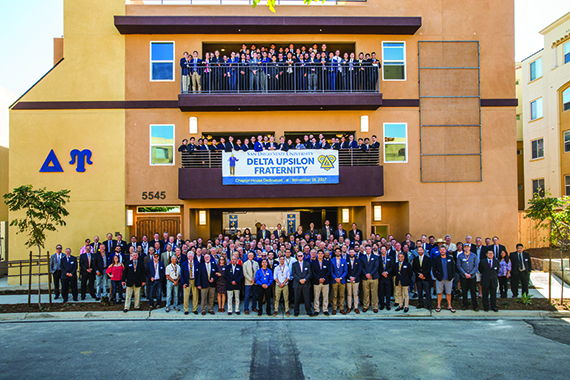 Thank you for giving to the San Diego State Chapter of Delta Upsilon! Your gift has a direct impact on the undergraduate brothers in the chapter and helps them to better themselves and their community.
The San Diego State Chapter has three different funds through the Delta Upsilon Educational Foundation in which you can direct your gift. Currently, the chapter's top priority is for the Chapter Housing Account.

The Chapter Housing Account (CHA) helps fund housing initiatives that have an educational purpose. The San Diego State's new chapter house opened in fall 2017 and serves as a home and gathering place for the brothers. The Chapter Educational Account (CEA) funds educational initiatives. The Chapter Legacy Plan endows a fund in perpetuity for 12 San Diego State Chapter members to attend international DU educational/leadership programs each year. Select the fund you would like to give to from the dropdown menu below.