For Immediate Release
Sept. 28, 2018
Contact: Ashley Martin, Director of Communications
amartin@deltau.org
Delta Upsilon to Expand at Loyola Marymount University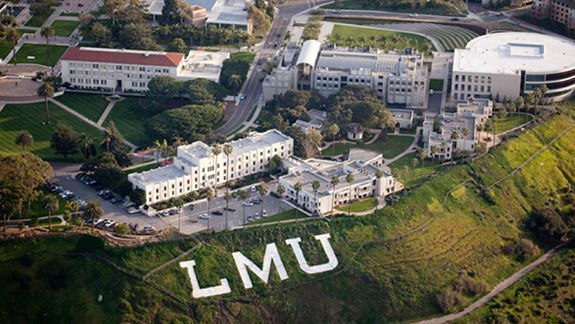 Sept. 28, 2018 - Delta Upsilon International Fraternity is pleased to announce it has been selected to join the fraternity/sorority community at Loyola Marymount University. Expansion efforts will begin in spring 2019.
LMU is a private university located in Los Angeles, with campus overlooking Marina Del Rey and Playa Del Rey. With an undergraduate enrollment of nearly 6,300, LMU is one of 28 institutions in the Association of Jesuit Colleges and Universities and one of five Marymount institutions of higher education.
"Delta Upsilon is thrilled to join the Loyola Marymount campus community for the very first time," said DU Executive Director Justin Kirk, Boise State '00. "LMU is a stellar academic institution that, like DU, is committed to promoting justice and educating 'the whole person.' Together, DU and LMU will create a valuable membership experience for the men of this new chapter."
LMU announced in spring 2018 it was seeking applications for expansion. Delta Upsilon submitted a partnership proposal in May 2018 and was invited to campus to present to the selection committee in August. LMU noted DU's non-secrecy, staffing philosophy, aligned mission, and use of assessment data to drive organizational decision-making and chapter support as important factors in its decision making.
More details regarding the expansion will be forthcoming. In the meantime, if you would like to recommend a student for membership or live in the LA area and are interested in serving in an advisor or mentor capacity, contact Expansion and Development Director Hayden Rahn, Oregon '16, at rahn@deltau.org.
Established on Nov. 4, 1834, Delta Upsilon is an international men's college fraternity with 74 chapters and colonies across the United States and Canada. The Fraternity, founded at Williams College in Williamstown, Massachusetts, is the oldest, non-secret, Greek-letter society and is committed to Building Better Men for a global society through its Four Founding Principles: friendship, character, culture and justice. More than 133,000 men have joined the Delta Upsilon Fraternity since its founding more than 183 years ago.
###