DU Returning to Washington State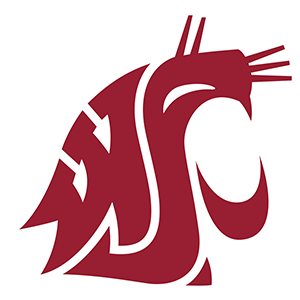 Delta Upsilon International Fraternity is excited to announce it will return to Washington State University in fall 2021. DU staff will be on campus starting Aug. 17 to begin the process of recruiting the newest members into the Fraternity.

During their time on campus, DU Leadership Consultants will market Delta Upsilon to the campus community, recruitment members, train chapter advisors, build a foundation for success for the chapter, and assist alumni with updates to the chapter house. Staff will remain on campus throughout the fall term and work closely with the associate chapter moving forward as it works its way toward Reinstallation.
DU's chapter at Washington State became the Fraternity's 63rd chapter when it was installed on March 4, 1933. It has an 82-year history on campus. The chapter was closed in 2016, and DU's return was determined in conjunction with campus administration.
"Delta Upsilon is excited to return to Washington State University and restore our chapter to excellence," said DU Executive Director Justin Kirk. "We will work closely with campus officials, chapter alumni and other volunteers to ensure the chapter remains rooted in our Four Founding Principles of Friendship, Character, Culture and Justice."
To learn more about the associate chapter, you can follow it on Facebook and Instagram. You can also learn more at deltau.org/deltaupsilonwsu.
Those who know unaffiliated men attending Washington State who they would like to recommend for membership may submit our Member Referral Form.
Strong alumni advisory support is also crucial to the success of any new chapter. Those interested in serving as an advisor or mentor for the associate chapter at Washington State may complete our Advisor Interest Form.
In spring 2022, the Fraternity looks forward to expansions at Tufts University; University of Nevada, Reno; and The University of Tennessee, Knoxville.
Established on Nov. 4, 1834, Delta Upsilon is an international men's college fraternity with 69 chapters and associate chapters across the United States and Canada. The Fraternity, founded at Williams College in Williamstown, Massachusetts, is the oldest, non-secret, Greek-letter society and is committed to Building Better Men for a global society through its Four Founding Principles: friendship, character, culture and justice. More than 186,000 men have joined the Delta Upsilon Fraternity since its founding more than 186 years ago.
For Immediate Release
Aug. 13, 2021
Contact: Ashley Martin Schowengerdt, Director of Communications
amartin@deltau.org