DUEF Offers UIFI Scholarships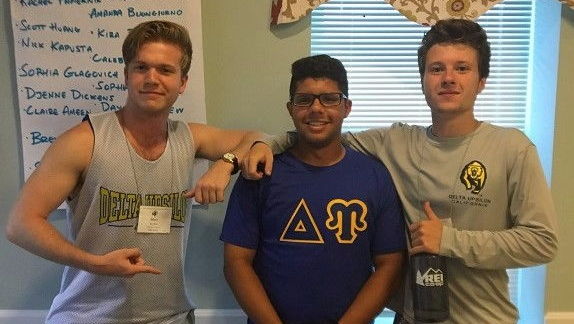 Aug. 22, 2017 - For the second consecutive year, the Delta Upsilon Educational Foundation will offer one scholarship to each DU chapter/colony for registration to attend the Undergraduate Interfraternity Institute (UIFI). The announcement was made at the 2017 Leadership Institute.
UIFI is hosted by the North-American Interfraternity Conference and is the NIC's premier interfraternal leadership program. It brings together undergraduate members of fraternal organizations (fraternities, sororities, multi-cultural fraternal groups, local groups) to explore and elevate their leadership in their chapters and communities. Multiple five-day sessions are held each year throughout May, June and July on the campus of Indiana University in Bloomington, Indiana.
"Delta Upsilon recognizes the impact UIFI attendance has on our undergraduate men," said Executive Director Justin Kirk. "It not only helps them become better leaders for their chapters but true interfraternal partners on their campus, helping to drive community-wide improvements. We want more of our men to be able to experience such a transformational program, which is why we are offering these scholarships."
Scholarships will cover registration for UIFI, which includes lodging and meals for the duration of the program. Attendees will be responsible for their own travel.
Additional scholarships to UIFI are available through the Oak Circle, the DUEF's undergraduate giving society.
Scholarship applications will be launched later in the academic year.
For more information, contact the DUEF at ihq@deltau.org.