Educational Programs Now More Accessible to Members
Three major announcements regarding educational programs were made at the 2017 Leadership Institute, making programming more accessible to Delta Upsilon brothers.
REDUCED GSI REGISTRATION

Delta Upsilon has announced that the registration cost for a Global Service Initiative trip to Jamaica has been reduced to $250 plus travel for undergraduates and $500 plus travel for alumni. This is a reduction of $250 each.
"Delta Upsilon is proud of our efforts with the Global Service Initiative, and our hope is that reducing the cost will entice more brothers to take part in this amazing experience," said DU Executive Director Justin Kirk. "In an ever-increasing global society, our goal is to build stronger global competency skills in our members. The GSI is integral to achieving that goal."
Registration costs were lowered thanks to fundraising initiatives and the success of the Project Jamaica program, which allows colleges/universities and other organizations to host GSI experiences for their students.

BUILDING BETTER MEN RETREAT GUARANTEE

DU's Building Better Men Retreats take the concept of a chapter retreat to the next level. At the chapter's request, trained Fraternity staff members or volunteers facilitate these weekend-long retreats that are tailored to meet the specific needs of a chapter. This includes defining effective brotherhood, identifying priorities and creating a plan of action.
The Fraternity's Membership Outcomes Assessment data shows chapters that held Building Better Men Retreats saw gains in member commitment, accountability and belonging. To help all chapters achieve the same success, Delta Upsilon has guaranteed that any chapter/colony that requests a Building Better Men Retreat for the 2017-2018 academic year will receive one.
"The Building Better Men Retreat allowed us to have some tough conversations that we'd been unable or unwilling to have," said Jesse Bernstein, Rochester '18, Chapter President. "Now, I feel a lot more confident in our ability to tackle thorny subjects."
UIFI SCHOLARSHIPS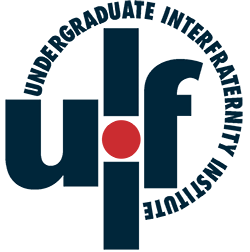 For the second consecutive year, the Delta Upsilon Educational Foundation will offer one scholarship to each DU chapter/colony for registration to attend the Undergraduate Interfraternity Institute (UIFI), the North-American Interfraternity Conference's premier interfraternal leadership program.
UIFI brings together undergraduate members of fraternal organizations (fraternities, sororities, multi-cultural fraternal groups, local groups) to explore and elevate their leadership in their chapters and communities. Multiple five-day sessions are held each year throughout the summer on the Indiana University campus.
"Delta Upsilon recognizes the impact UIFI attendance has on our undergraduate men," said Executive Director Justin Kirk. "It not only helps them become better leaders for their chapters but true interfraternal partners on their campus, helping to drive community-wide improvements."
Scholarships cover registration for UIFI, which includes lodging and meals for the duration of the program. Attendees are responsible for their own travel. Additional scholarships to UIFI are available through the Oak Circle, the DUEF's undergraduate giving society.