This January, Delta Upsilon staff began expansion efforts at Loyola Marymount University, marking the first time DU has had a presence on campus. LMU is a private, Jesuit and Marymount university located in Los Angeles with an undergraduate student population just over 6,300. As of our publication date (March 15), the group stood at 19 associate members, and the Colonization Ceremony is planned for March 30, 2019.
Delta Upsilon is also excited to begin preparations for our return to the University of Colorado Boulder in fall 2019. DU will be joining the university recognized IFC as we reopen our 76th chapter. DU staff will arrive on campus in the fall to recruit, work with alumni and set a foundation of success for the new group. The chapter was first installed on Feb. 28, 1953 and has been closed since 1997.
The Fraternity currently seeks advisors and membership referrals for both the Loyola Marymount and UC Boulder expansions. Those wanting to learn more or provide recommendations of unaffiliated men on these campuses should contact Senior Director of Chapter Development Dominic Greene, Oregon '99, at greene@deltau.org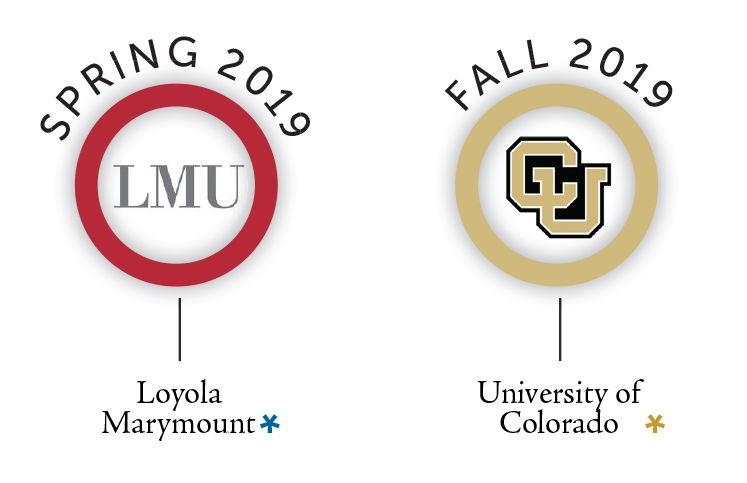 If you would like to be involved in helping with a DU colony, contact Expansion & Development Director Hayden Rahn, Oregon '16, at rahn@deltau.org.