Foundation Seeks Input for Future Planning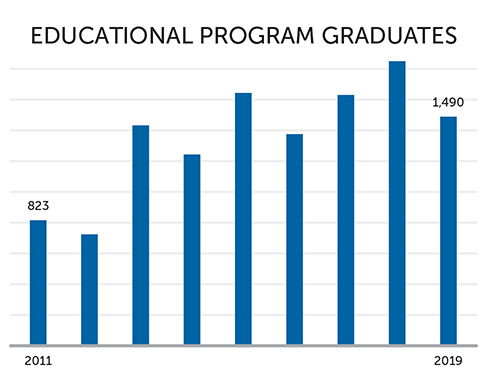 The Delta Upsilon Educational Foundation is charged with providing the financial resources for advancing the educational programs and services that bring to life the Fraternity's mission of Building Better Men. The number of DU undergraduates impacted each year through an educational program has grown significantly in the last decade, and we want to see this continue to grow. Resting on our laurels is not the DU way.
The leadership of the Fraternity and Foundation have recruited an Advisory Committee charged with mapping out the Foundation's role in supporting the educational needs of the Fraternity; both today AND in the years ahead.
Delta Upsilon Educational Foundation Advisory Committee
Tom Durein, Oregon State '92
Craig Franz, Bucknell '75
Lewis Gregory, Kansas '75
Bruce McKinney, Missouri '74
Joe Raudabaugh, North Carolina State '78
Reid Ricciardi, Purdue '94
Steve Rowley, Ohio '65
Rick Taylor, North Carolina State '82
Dave Whitman, Indiana '75
We Seek Alumni Input through E-Surveys in March
Delta Upsilon has thousands of alumni who provide gifts of time and treasure in support of our mission, and this spring, we want your input! Every DU alumnus with an email address on record will receive one of two electronic surveys aimed at helping us answers questions such as:
What motivates alumni to give back to Delta Upsilon?
What current programs and initiatives resonate with DU alumni most?
How else might the DU Educational Foundation build better men in today's culture?
These are just a few of the types of questions the Advisory Committee hopes to answer as a result of your input from the electronic surveys in March. Your responses will be confidential and instrumental in helping us plan the future of our great Fraternity. To ensure you receive an electronic survey, verify that the International Fraternity has an email on file for you by contacting Executive Assistant Jana Anderson at jana@deltau.org.