For Immediate Release
Aug. 10, 2017
Contact: Ashley Martin, Director of Communications
amartin@deltau.org
GSI registration costs have been reduced
At Delta Upsilon's 2017 Leadership Institute in Milwaukee, it was announced that the registration costs for the Global Service Initiative have been reduced. The price for undergraduates is now $250 plus travel, and the price for alumni is $500 plus travel. This is a $250 reduction each.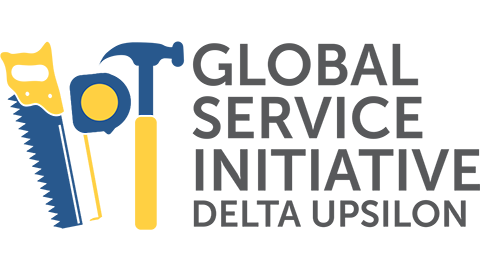 "Delta Upsilon is proud of our efforts with the Global Service Initiative, and our hope is that reducing the cost will entice more brothers to take part in this amazing experience," said DU Executive Director Justin Kirk. "In an ever-increasing global society, our goal is to build stronger global competency skills in our members. The GSI is integral to achieving that goal."
Registration costs were able to be lowered thanks to fundraising initiatives and the success of the Project Jamaica program.
The Global Service Initiative is Delta Upsilon's international philanthropy and service project. Each year, the Fraternity takes three trips to Jamaica, where attendees are engaged in direct, hands-on service. Each day of the seven-day trip, GSI participants immerse themselves in the culture, interact with locals, provide manual labor for various construction projects, and participate in daily discussion facilitated by trained DU staff. These discussions center on global competencies and connecting the GSI experience to personal and DU values.
Registration costs cover food, lodging, insurance and all activities. Participants are responsible for their travel to Jamaica and their passport. Bringing additional spending cash for items such as souvenirs is recommended.
Applications for the 2018 GSI trips are now available. Please be prepared to submit payment when applying. If a participant's DU chapter has fundraised to cover the cost of his attendance, that option is available on the application form.
For questions about the Global Service Initiative or fundraising, please contact Director of Global Initiatives Kaye Schendel at schendel@deltau.org.
2018 GSI Dates
GSI #1: Jan. 6-13 (applications due Nov. 3, 2017)
GSI #2: May 12-18 (applications due Feb. 23, 2018)
GSI #3: June 16-23 (applications due April 6, 2018)
###