The Heritage Circle honors living brothers and their families who have chosen to include the Delta Upsilon Educational Foundation as a beneficiary in their will or estate plans. This prestigious society was established in 2000, and our Heritage Circle members have solidified their commitment to Building Better Men for generations to come. Heritage Circle members are honored on a permanent recognition plaque at the Fraternity's International Headquarters and periodically receive special communication and event invitations.
Samuel Alboy, Northern Arizona '01
Bruce C. Anderson, Purdue '65
Bruce S. Bailey, Denison '58
James G. Bell, Calgary '94
William J. Bittner, Bradley '74
Jerry L. Bobo, Houston '77
Terry J. Brady, Missouri '62
Richard B. Campbell, Nebraska '68
Anthony B. Cashen, Cornell '57
Aaron D. Clevenger, Central Florida '97
Robert E. Collins, Eastern Kentucky '74
Kim C. Cox, Illinois '76
Robert A. Dahlsgaard, Bradley '63
William F. Darlin, Miami '56
Stephan C. Davis, Northern Colorado '94
John A. Delaney, Florida '77
Charles E. Downton, North Carolina '66
Thomas F. Durein, Oregon State '92
Clint M. Dworshak, North Dakota State '00
Gerald A. Dykhuisen, Northern Illinois '68
John R. Dytman, Syracuse '71
Steven R. Fisher, Washington '87
Frederick R. Ford, Purdue '58
David Franzetta, Michigan State '70
Jeffrey L. Fuhrman, Northern Iowa '94
John E. Giacomazzi, San Jose '52
William R. Gordon, Kansas State '60
Lewis D. Gregory, Kansas '75
Terrence F. Grimes, Eastern Kentucky '71
Thomas E. Harrison, Johns Hopkins '53
Gregory L. Haymon, Oklahoma '77
John C. Herron, South Carolina '88
Gregg A. Hines, Georgia Tech '11
Frank L. Howe, Louisville '64
Everett C. Johnson, Arizona '62
Michael O. Johnson, Arkansas '90
Justin J. Kirk, Boise State '00
Rodney P. Kirsch, North Dakota '78
Thomas M. Koehler, Carnegie '87
Allan M. Lansing, Western Ontario '53
Donald E. Larew, Iowa State '63
Kelly S. Leach, Nebraska '85
William M. Leete, Carnegie '58
Jordan B. Lotsoff, Northern Illinois '88
Carroll L. Lurding, Ohio State '59
Dave Maguire, Southern Illinois '73
Maurice S. Mandel, Chicago '55
James D. McQuaid, Chicago '60
Craig R. Milkint, Illinois '83
Charles L. Miller, San Jose '59
Adam A. Mitteer, Michigan Tech '03
Rodney L. Nelson, Minnesota '63
Warren P. Nesbitt, Wisconsin '76
William H. Noble, Missouri '50
H. P. Picard, Houston '82
Alvan E. Porter, Oklahoma '65
Philip G. Ranford, Culver-Stockton '00
Daryl W. Reisfeld, Rochester '03
Paul E. Rosenthal, Florida '73
Stephen K. Rowley, Ohio '65
Michael H. Sarra, Auburn '64
Jeffrey W. Sears, Northern Arizona '98
Richard D. Sell, Kansas State '78
Trent A. Shepard, Illinois '73
Richard D. Snyder, Iowa State '52
Craig S. Sowell, Houston '92
Chris J. Steis, Maryland '78
Tyler K. Stevens, North Carolina State '11
Richard X. Taylor, North Carolina State '82
Zachary S. Thomas, North Florida '09
R. D. Tucker, Georgia Tech '59
Ben T. Walkingstick, Oklahoma '52
John T. Weisel, Oregon '48
Richard S. Wilson, Pennsylvania State '52
Scott W. Wilson, Colorado '73
Craig D. Zelent, Illinois '84
Most common ways to make a planned gift

Charitable Bequest
Include language in your will or living trust that leaves cash, securities, property or a percentage of your estate to the Delta Upsilon Educational Foundation.

Retirement plan beneficiary
Name the Delta Upsilon Educational Foundation as a beneficiary of your 401(k), IRA or other retirement plans.

Life insurance Policy
Name the Delta Upsilon Educational Foundation as the owner and/or beneficiary of a life insurance policy.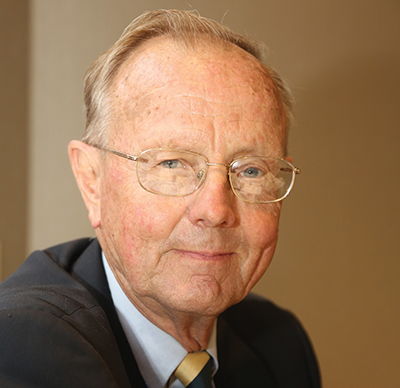 "My DU experience at Bradley University helped shape my personality and my family. I met my wife, Linda, who is a Pi Beta Phi at Bradley. The leadership opportunities that Delta Upsilon provided were instrumental in my successes later in life."
- Bob Dahlsgaard, Bradley '63