Join the Board of Directors as an Undergraduate Director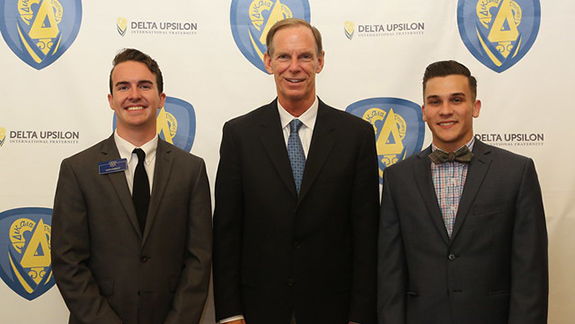 June 21, 2019 - Applications to serve as an Undergraduate Director on the Delta Upsilon International Fraternity Board of Directors are due June 28, 2019.
Each summer at the Leadership Institute, two new Undergraduate Directors are elected to the International Fraternity's Board of Directors. Undergraduate Directors serve one-year terms on the Board and participate in board meetings, conference calls and email discussions. The Fraternity's Board will meet one weekend in November, one weekend in February and at LI in summer 2020. Candidates should be able to attend those meetings.
Any undergraduate member in good standing and in attendance at the Leadership Institute is eligible for election.
If you have questions for the current Undergraduate Directors about this role, please email them at UGDirector@deltau.org.