Justin Kirk ,
Boise State '00
Executive Director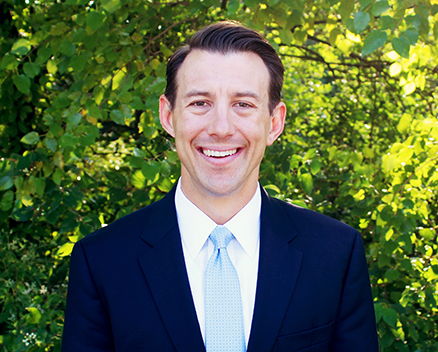 317-875-8900 ext. 213
Contact for: Awards, alumni clubs, chapter emergency/crisis, housing, CEA information and account setup, DU archives/history
Since his tenure as Delta Upsilon Executive Director began in 2007, Justin has spearheaded programs and initiatives that have grown the Fraternity to new heights and frontiers. The Fraternity's membership has grown by 93 percent and has opened 28 colonies. New initiatives have been implemented such as the DU Emerging Leaders program in Williamstown, Mass., the award-winning Global Service Initiative, a revamped Regional Leadership Academy program, the Membership Outcomes Assessment, Men of Merit Chapter Standards Program and the Advisors Academy. The Fraternity's average chapter size now sits at 58 members, the highest in the history of Delta Upsilon. Since taking the leadership of the Educational Foundation in 2014, the Foundation has raised more money the last four years than any previous year in history.
As Executive Director of both the Delta Upsilon International Fraternity and Educational Foundation, Justin is responsible for the overall leadership of staff, financial management and the development, and implementation of short and long range operational plans.
Under Justin's leadership, the Fraternity has received awards and recognition from the North American Interfraternity Conference, Association of Fraternity Sorority Advisors, Fraternity Communications Association and American Society of Association Executives. DU was also one of the subjects interviewed for a recently published book titled: "Transformational Governance: How Boards Achieve Extraordinary Change." The book studied high performing associations who achieved extraordinary change through a series of intentional strategies and processes that directors and their staff used to transform their boards and organizations.
interfraternal leadership
Justin currently serves on the boards of the Association of Fraternity/Sorority Advisors and the North-American Interfraternity Conference. He is a past board member of the Fraternity Communications Association, the Omega Phi Beta Foundation, Synergos AMC, and the Center for the Study of the College Fraternity (now Center for Fraternity/Sorority Research).
FUN FACT
Justin is on a competitive cycling team in Indianapolis and competes in races across the U.S.
We are DU!
Delta Upsilon is the world's oldest non-secret, non-hazing fraternity. With the mission of Building Better Men, our aim is to provide a modern fraternity experience for today's college student that equips him to be successful in all areas of life.
Mission & Vision