Katherine Pezzella to Join Staff as Director of Chapter Development
Delta Upsilon is pleased to announce Katherine Pezzella, a member of Gamma Phi Beta International Sorority, will join the Chapter Development team as Director of Chapter Development. This role will manage the individual and chapter investigation and conduct process, in addition to being responsible for helping shape the Fraternity's educational initiatives in Loss Prevention. She will also provide oversight and supervision for the Men of Merit Chapter Standards Program, Chapter Excellence Plan (CEP) and the development of all Associate Chapters.
"I have known Katherine throughout her entire career to be a compassionate professional with a commitment to enhancing the student experience," said Delta Upsilon Executive Director Justin Kirk, Boise State '00. "Her skill sets will be instrumental in supporting an effective accountability process for our chapters, while also coaching them to attain the high standards we set for our fraternity."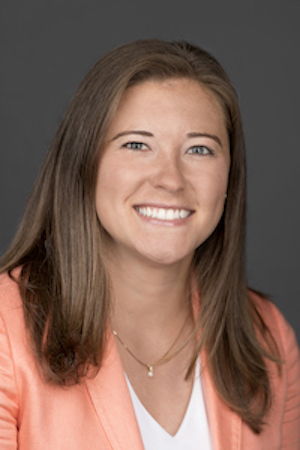 Katherine comes to Delta Upsilon with an extensive background in Fraternity and Sorority life both as a professional and a volunteer. She most recently served as the Director of Campus Life for Fraternity & Sorority Life at Quinnipiac University. While at Quinnipiac, Katherine led the creation of the first ever Staff Council. Katherine has taken on an interfraternal leadership role by serving as a Regional Director for the Association of Fraternity/Sorority Advisors. She has also served Gamma Phi Beta in numerous local and international volunteer roles including: Recruitment Advisor, House Corporation President, Alcohol Task Force, Nominating Committee, and the 150th Anniversary Steering Committee.
In addition, Katherine has been a longtime supporter of Delta Upsilon. She has served as a facilitator for Presidents Academy since 2017. Through this work she has connected with numerous undergraduates, alumni and staff on an individual and small group level.
Katherine formerly worked at Northwestern University, the College of Charleston, and the University of Maine. She earned her bachelor's degree from Colgate University and her master's degree from Harvard University. Katherine will start Feb. 22.