Leadership Consultant Program
On the ground support is vital to the success of DU chapters. Our leadership consultants help provide that support.
Delta Upsilon's Leadership Consultant Program provides an on-campus resource for chapters and brothers to improve operation and effectiveness. Each year, recent DU graduates are hired to work for the Fraternity and serve as leadership consultants. These men provide the first line of support, resource, and interaction with Delta Upsilon chapters across North America. Consultants are trained to interact with every level of Fraternity membership, react and respond to Fraternity crises, develop leadership and rapport in our chapters, educate our members, and ultimately help Delta Upsilon chapters be successful in their mission. Lifelong friendships are developed, and more importantly, leadership consultants make contacts with graduate schools, alumni in your field of study, and gain work experience unparalleled in an entry-level position.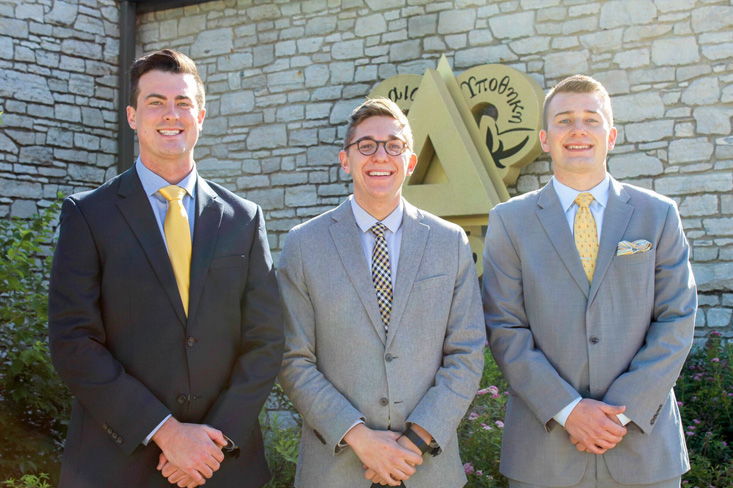 The DU Educational Foundation provides an annual grant to help defray the cost of educational workshops, seminars and retreats, administered by the Fraternity's traveling consultants. Included in this area is the Summer Internship Program, which gives a hands-on educational and working experience to those interested in a future working for the Fraternity.
The DUEF's current fundraising goal is $5,000. The ultimate goal is to raise more than $2.5M to permanently endow four Leadership Consultant positions for the Fraternity to ensure the continued service, education and training of our chapters and our undergraduate members.