Leadership Institute Registration open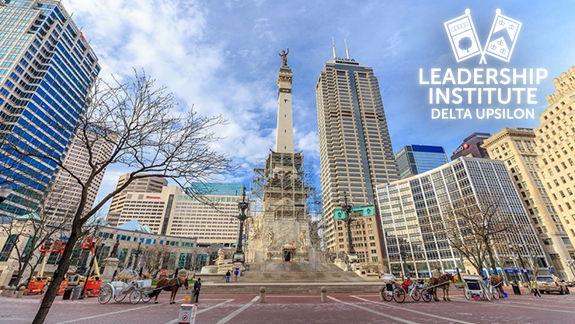 March 18, 2019 - Registration for the 2019 Leadership Institute is now open! Join Delta Upsilon July 25-28 at the Hyatt Regency Downtown in Indianapolis. Priority registration ends June 15, with prices increasing by $50 after that date.
The Leadership Institute serves as DU's annual convention and is the Fraternity's largest gathering of the year. Nearly 400 undergraduates and alumni will gather for a weekend of brotherhood, award recognition, networking and educational programming. LI is also where official business of the Fraternity is conducted. At LI, undergraduate and alumni members both participate in a legislative meetings. Attendees will also have the opportunity to visit Delta Upsilon's International Headquarters.
Each undergraduate chapter/colony receives two complimentary registrations to LI, but it is encouraged that eight chapter/colony members attend. Chapters should determine which members will receive their those registrations prior to the end of the academic year.
Full- and part-time registrations are available for alumni members and guests. Alumni serving as advisors or alumni chapter/association officers are encouraged to attend the educational programming tracks geared toward alumni.
The official LI 2019 schedule will be announced soon. In the meantime, view this tentative breakdown of events:
Thursday, July 25
Arrive in Indianapolis
Pre-conference session opportunities (including a Regional GSI service project)
LI 2019 Welcome Session
Friday, July 26
Educational programming for undergraduates and alumni
Awards Lunch
Evening excursion in Indianapolis
DU Educational Foundation donor reception
Saturday, July 27
Educational programming for undergraduates and alumni
Philanthropy Lunch
Grand Banquet
Sunday, July 28
For questions about the Leadership Institute, contact Director of Educational Programs Veronica Moore at moore@deltau.org.