From the desk of the executive director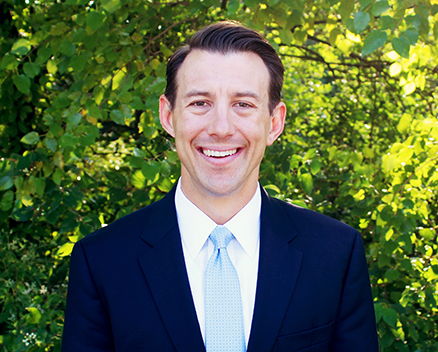 Brothers,
Inspiring leaders can come in all shapes and sizes. Some inspire through their words, others through their intellect and planning, and some by the examples that they set. The ability to lead social movements, especially in the face of opposition and uncertainty, goes far beyond appealing to logic alone.
In this issue of the Quarterly, we feature Juan Manuel Santos, Kansas '73, president of Colombia and 2016 Nobel Peace Prize Recipient. Brother Santos staked his presidential legacy on signing a peace treaty with Marxist rebels and bringing to an end the Western Hemisphere's oldest guerrilla conflict, which lasted more than five decades. Despite plummeting approval ratings and multiple setbacks, Brother Santos remained committed to the peace process. He was able to articulate and sustain a vision of hope through times of challenge, duress and obstacles, while at the same time communicating that no matter how difficult things appear, change is possible and will evolve one chapter at a time. This type of leadership requires a delicate balance between providing hope that realistic change can be achieved and not over promising swift and sweeping change.
When I read of stories like Brother Santos, I am left inspired, and often wonder if there was something he learned as a young DU in the Kansas Chapter that influences the decisions he makes today.
Delta Upsilon has positively influenced and shaped the lives of young men for more than 182 years. Men like Brothers Santos, Pearson, Dawes, Pauling, Alfinsen and Prescott—all Nobel Prize recipients.
Over the past seven years, Delta Upsilon has transformed into a premier men's development organization. Resources have been reallocated and invested into our young DUs' personal development. We have created industry leading (and award-winning) educational programs, experienced unprecedented membership growth, and became the first fraternity in the United States to launch a comprehensive global engagement and service opportunity for its membership. Our educational efforts focus on teaching life skills, knowledge development, and instilling and clarifying personal values over the course of an undergraduate career.
Leadership development is at the heart of Delta Upsilon's mission of Building Better Men. The men attending the programs are being transformed, and their chapters are seeing marked improvements. On page 11 of this Quarterly, you can hear from Walter Oliff, Central Florida '17, one of our outstanding undergraduate leaders. I've met Walter on a number of occasions and couldn't be more impressed with his vision and commitment to living our Fraternity's Principles. Brother Oliff has attended multiple DU leadership programs and is leading a remarkable turnaround of the Central Florida Chapter. Meeting young DUs like Walter reminds me why Delta Upsilon is so important and relevant for today's undergraduates.
Our journey is just beginning. To achieve our lofty goal of being a premier men's development organization and the most trusted partner in higher education, we need your help. We need more alumni mentoring our young DUs. We need more advisors assisting our chapters. And we need more DUs to include Delta Upsilon in their annual charitable plans and invest in our leadership initiatives. Our educational programs may be shaping the next Juan Manuel Santos, leaders who will go on to change the world.
Fraternally,
Justin Kirk, Boise State '00
Executive Director
Email: kirk@deltau.org