From the Desk of the Executive Director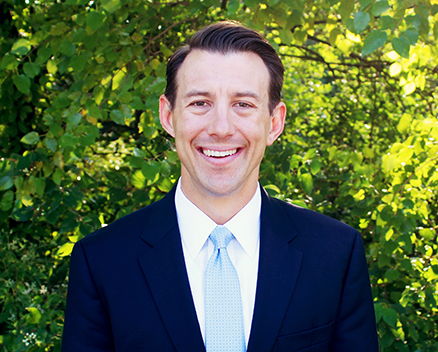 Brothers,
I am writing this message following two days of meetings with our Fraternity's Board of Directors, and a strategic planning session discussing the future of our Fraternity and our next strategic plan. Coincidentally, it is also happens to be Founders Day, which is causing me to pause and reflect on our long and storied history and how that influences our future direction.
Since Delta Upsilon's founding, we have set out to be more than your average fraternity. The Founders created an organization that was different from the rest and would challenge the injustices on campus. Over time, we have strived to be a fraternity that meets the needs of the college man and develops him into a stronger thinker and leader. In 2009, we created our President's Task Force to uncover how to create an enriching experience for the 21st Century student. The hallmarks of the resulting strategic plan were new and enhanced educational programs, better delivery systems, and measurement. These plans led the Fraternity to unparalleled success and industry-wide recognition.
The Outstanding Change Initiative Award from the Association of Fraternity/Sorority Advisors for our organizational change efforts

A Power of A Silver Award from the American Society of Association Executives, the leading organization for all associations and individual association professionals

Three Laurel Wreath Awards from the North American Interfraternity Conference for our Associate Member Education Program, Global Service Initiative, and Membership Outcomes Assessment, the most of any Fraternity.

During our meeting this past weekend, the Board affirmed two guiding philosophies from the last strategic plan.
Be a fraternity that consistently and purposefully adds significant and lasting value to the lives of our undergraduate and graduate members in new and innovative ways

Be a fraternity that is a known and trusted higher education partner

Those two philosophies give us a clear lens to view our decision making and strategic decisions. Our plan was
successful in designing the experience we want to offer the 21st century college man to prepare him for success in the global economy. The DU man will be better prepared to lead our communities, and we are in a time when communities need strong leaders.
Now we must consider the consider the environments and conditions that can optimize, or inhibit, our mission of Building Better Men. Our first step will be to remove alcohol from our facilities by August of 2020, which you can read about in this issue of the Quarterly. The Board of Directors spent considerable time reviewing data, reading focus group feedback and meeting with constituents before making such an important decision. All of our research indicates removing alcohol from the facility will foster higher academic achievement, improve the safety and wellness of our undergraduates, and improve the conditions of our chapter houses. Delta Upsilon is not becoming an alcohol-free fraternity; but rather implementing substance-free housing.
Companies that enjoy enduring success have core values and a core purpose that remains fixed over time while their business strategies and practices endlessly adapt to a changing world. The dynamic of preserving the core while encouraging and embracing new, fresh strategies is the reason elite institutions are able to renew themselves and achieve superior long-term performance. Alcohol in the chapter house has been a practice, not a core value or purpose of Delta Upsilon.
Truly great organizations understand the difference between what should never change and what should be open for change, between what is genuinely sacred and what is not. This rare ability to manage continuity and change—requiring a consciously practiced discipline—is what our Fraternity leadership has undertaken.
Fraternally,
Justin Kirk, Boise State '00
Executive Director
Delta Upsilon Fraternity and Educational Foundation