From the Desk of the Executive Director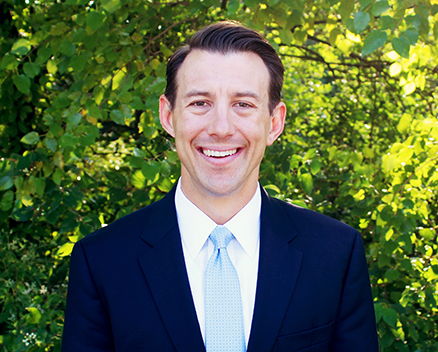 Brothers,
As Executive Director of the International Fraternity and Educational Foundation, I have the privilege of traveling North America to meet with DU brothers. During these travels, once or twice a year, I get to spend time with Peter Uebberroth, San Jose '59. Brother Uebberroth was Chairman of the 1984 Summer Olympics, Commissioner of Major League Baseball, and a TIME Man of the Year. He is also a loyal supporter of the Delta Upsilon Educational Foundation. Our discussions are wide-ranging: national issues, politics, the economy, higher education, and how it all impacts the Fraternity and the environment to build better men.
During our meeting last month, we discussed Harvard University's recently instituted policy that places sanctions on students who choose to join unrecognized, single-sex organizations. (Fraternities, sororities and single-sex finals clubs are not recognized student organizations at Harvard.) This overreaching policy denies students the opportunity to hold leadership roles in other Harvard organizations and athletic teams, as well as the ability to receive Harvard's endorsement for postgraduate scholarships like the Rhodes and the Marshall. Before Harvard announced these sanctions, one in four undergraduates belonged to sororities, fraternities, or all-women's or all-men's final clubs—opportunities protected by Title IX and the First Amendment. Starting last fall, members of those organizations are, in a word, blacklisted. Harvard's policy unjustly hurts students for joining organizations outside of the university's purview. A group of fraternities, sororities and students filed two simultaneous lawsuits challenging Harvard's single-gender sanctions policy. You can read more on pages 10-12.
I disagree with Harvard's policy on multiple levels. I believe it is an overreach of power, and I believe in protecting students' rights and preventing them from being discriminated against. More importantly, I strongly believe in the need for single-sex organizations, like fraternities. Young men need a community where they can learn, grow and have meaningful relationships with other men. As the world continues to be reshaped by scientific and technological innovations that make society more connected than ever, our young men are struggling. Mental health issues are on the rise, and young men are four times as likely to commit suicide than young women. A May 2018 Cigna study even called today's group of 18- to 22-year-olds the "loneliest generation" because they overwhelmingly feel they lack people they can feel close to and who understand them. Our men need spaces to come together and have healthy, meaningful experiences rooted in our Principles. Fraternities provide the necessary spaces for men to experience brotherhood and fellowship. We need to do everything we can to protect our men and that experience.
As I've shared in previous messages, more has changed in the fraternity/sorority environment in the last two years than in my first 10 as Executive Director. I mentioned that to Brother Uebberroth, and he offered some important perspective. There are six or seven times in his life when he has been called on to lead through a major change or crisis. He shared that there will always be ups and downs, but there will eventually be a reset. We have to push back when needed—like now with Harvard—but more importantly, stay committed to our vision and strategy through it all.
Delta Upsilon has transformed into a premier men's development organization. We have invested in our young DUs' personal development. We have created industry leading (and award-winning) educational programs, experienced unprecedented membership growth, and became the first fraternity to launch a comprehensive global engagement and service opportunity for its membership. Our educational efforts have focused on teaching life skills, knowledge development, and instilling and clarifying personal values over the course of an undergraduate career. Every university community needs opportunities like the experience DU offers.
As they say, a good offense can be the best defense. At a time when the fraternity experience is being attacked, our best course of action is to continue Building Better Men and finding new, innovative ways to do so. Fraternities have tremendous value, and we need to make sure we prove that each and every day. Together, we must all be committed teammates in promoting Friendship, Character, Culture and Justice. I have faith that we can weather this storm by staying true to our mission. Fraternities are needed now, maybe more than ever.
Fraternally,
Justin Kirk, Boise State '00
Executive Director
Delta Upsilon Fraternity and Educational Foundation