Letter from the President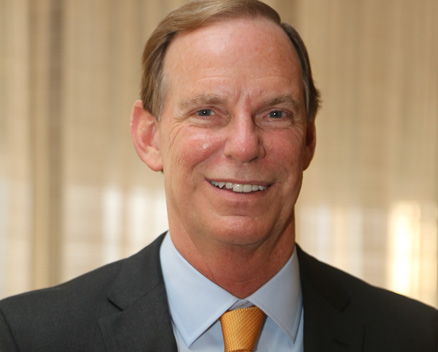 As I wrapped up my term as Delta Upsilon's International President, I chose to highlight in my DU Quarterly letters the three major areas of the Fraternity's strategic plan, which is also coming to a close. In the last two editions of this magazine, I shared my personal assessment of the progress made in the areas of brand consistency and alignment with higher education. My focus now turns to the final critical component: alumni and volunteer engagement.
While many view the Fraternity experience as one's time in college, membership in Delta Upsilon is lifelong, and alumni play a vital role in the success of our organization. With alumni support and involvement, our undergraduate chapters remain successful, and we hope to continue to build better men after graduation. Our alumni's gifts of time, treasure and affinity for Delta Upsilon keep our Fraternity strong. Because alumni are so important, the Board of Directors has developed strategies around three specific groupings: general alumni members, volunteers and Chapter Advisory Boards.
One of the most tangible successes toward engaging alumni has been the creation of an awards program to recognize brothers who have achieved career success in their chosen fields of study. These Awards of Merit provide the Fraternity an opportunity to recognize our brothers who are making an outstanding contribution to their communities. It also serves to engage those whose time commitments and career circumstances have made traditional advising and other Fraternity volunteer efforts difficult. The 10 different Award of Merit categories give DU the chance to recognize more of our brothers, and I was honored to present the latest round of awards at the 2018 Leadership Institute this summer.
In terms of volunteer engagement, the Fraternity has developed skill set matrixes to help us identify volunteers. One such matrix has been used to help us populate the International Fraternity's Board of Directors, facilitate succession planning, and identify and cultivate potential new Board members in a much more effective manner. A second matrix was developed to help us identify and recruit member and non-member volunteers to assist with a variety of tasks/projects outside of the traditional advising role. To ensure better alignment with the Fraternity's direction, the international/regional volunteer structure was revised. And, very significantly, there has been a comprehensive effort to purposefully communicate the message of DU to volunteers, higher education professionals, parents and other stakeholders.
A final component of our strategy has been to develop strong Chapter Advisory Boards. Delta Upsilon recognizes that our strongest undergraduate chapters have a team of dedicated advisors to mentor the chapter officers and members. In recent years, DU has increased the number of chapters with at least five advisors by 50 percent, and our total number of advisors has increased by nearly 100 volunteers. To help train these advisors, we have continued to develop superior educational programming, including a revised Advisors Academy curriculum and the development of an Advisor Webinar Series. While these successes are significant, the needs in this area continue to escalate. Therefore, volunteer support will continue to be a priority moving forward. Delta Upsilon's future success will be significantly impacted by how we identify, educate and prepare advisory teams moving forward.
I firmly believe our most recent strategic plan was right for the times and has served us well. The Fraternity has an exceptional leadership team in place, and this has allowed us to focus on many internal improvements. Looking to the future, Delta Upsilon will be tasked to not just run our own affairs, but to assume the role of a fraternal industry leader.
It has been an honor and a privilege to serve on your Board of Directors these past 13 years. Thank you for your support and friendship.
Fraternally,
E. Bruce McKinney, Missouri '74
President, Delta Upsilon International Fraternity
Email: ihq@deltau.org
NOTE: Our next issue will feature the first DU Quarterly letter from new President Tom Durein, Oregon State '92.