Natalie Tate
Creative Specialist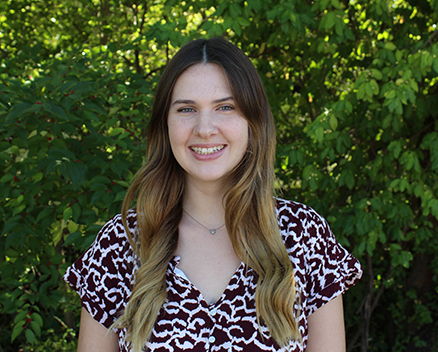 317-875-8900 ext. 203
Contact for: DU social media, email marketing, Friday Fast Breaks, visual identity, video, website
Natalie joined the Delta Upsilon staff in October 2021. In the role of Creative Specialist, she is responsible for Delta Upsilon's digital communication efforts, including social media management, email marketing, video production, graphic design and more. Along with the rest of the Communications team, Natalie helps to drive marketing and communications strategy for both the International Fraternity and Educational Foundation.
Natalie is a 2021 graduate of Butler University with a degree and Art+Design. A member of Pi Beta Phi, Natalie served her chapter as New Member Coordinator and Banner Chairman during her time as an undergraduate. On campus, she was also the President of Stencil, the Butler visual arts club, and as a Graphic Design Coordinator for Student Government. Notably, Natalie interned with Two Chicks and a Hammer, the company featured in HGTV's show "Good Bones."
Natalie's father, Perry, is a 1980 alumnus of Delta Upsilon's Bradley Chapter.
Education
Butler University, 2021
Hobbies
Natalie enjoys cooking/baking, playing piano, painting and tennis.
We are DU!
Delta Upsilon is the world's oldest non-secret, non-hazing fraternity. With the mission of Building Better Men, our aim is to provide a modern fraternity experience for today's college student that equips him to be successful in all areas of life.
Mission & Vision