Gifts to the Delta Upsilon Educational Foundation are used to advance the International Fraternity's educational mission of Building Better Men. Our award-winning programs and initiatives provide young men with the skills, character and personal responsibility they need to make a difference on campus, in the local community and in our global society.
By the Numbers
Fundraising Income/Expenses
In the 2019-2020 fiscal year, the DUEF raised $979,810 and awarded $508,705 in grants for scholarships, educational programs and housing projects.


Although the International Fraternity and Educational Foundation are legally separate organizations, our joint mission allows us to maximize the various educational programs and resources funded in part by both organizations. The DUEF is fully committed to raising and spending the charitable dollars we receive efficiently, allowing us to build better men in the most direct way possible.

Fundraising Efficiency Ratio
The Fundraising Efficiency Ratio represents the percentage of each dollar received by the DUEF that is spent on fundraising expenses (fundraising expenses/annual support). The LOWER our Fundraising Efficiency Ratio, the better.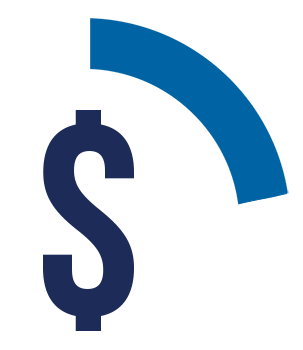 In our most recently audited fiscal year (2018-2019), the DUEF's Fundraising Efficiency Ratio was 23%, which means it cost 23 cents for the DUEF to raise a dollar. This is well below the nonprofit benchmark of 35% or less, and historically, the DUEF has performed better than the average of all NIC Fraternity Foundations in terms of fundraising efficiency.
*All data shown is analyzed and provided by an independent partner of the Foundation for Fraternal Excellence using nonprofit tax returns (IRS 990). Information is only available through the prior fiscal year.