Ryan King
Chief Advancement Officer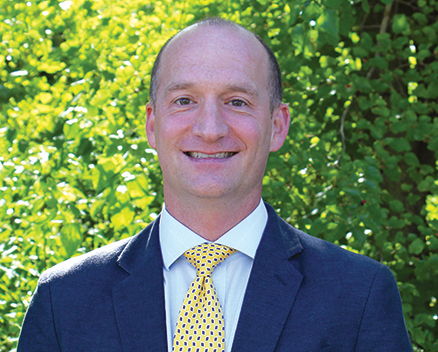 317-875-8900
Contact for: DUEF strategies and operations; annual, capital and endowment funds; major gifts; DUEF polices and governance; DUEF grants and annual impact
Ryan joined the Delta Upsilon team in January 2019 and brings significant fraternal experience to Delta Upsilon. A member of Beta Theta Pi, Ryan served on Beta's staff for nearly 18 years, first as a Traveling Education Consultant (2001-2003), then as Director of Leadership Development (2003-2009) for the fraternity. He joined the Beta Theta Pi Foundation team in 2009, and served as Director of Advancement (2009-2015) and Chief Foundation Officer (2015-2018).
Ryan uses both his fundraising and leadership programming experience to entice support for the DU Educational Foundation and DU mission. As Associate Executive Director of the DUEF, he provides strategic and operational leadership for the Foundation's philanthropic initiatives. This includes leading Delta Upsilon's annual, capital and endowment fund efforts, as well as the cultivation and stewardship of high-end major gifts.
Throughout his career, Ryan has attended numerous seminars with the Foundation for Fraternal Excellence (formerly NIC Foundation). He is also a former chapter advisor for Beta Theta Pi and has served as a facilitator for campus and interfraternal organization's educational programs, including the Undergraduate Interfraternity Institute. Ryan works for DU from his home in St. Louis. In his local community, he is involved with a number of local organizations, like the Soulard Restoration Group and the Foster and Adoption Coalition.
Education
Southern Illinois University, 2001
Xavier University, 2006, Master of Education
Fun Fact
Ryan plays competitive soccer and volleyball multiple times a week, and when he gets together with friends and family, it doesn't take long before they are playing cards or games.

We are DU!
Delta Upsilon is the world's oldest non-secret, non-hazing fraternity. With the mission of Building Better Men, our aim is to provide a modern fraternity experience for today's college student that equips him to be successful in all areas of life.
Mission & Vision