Alberta
The Alberta Alumni Chapter has been working closely with the undergraduate chapter, albeit remotely. To help members get more from their DU experience, the alumni are offering resumé reviews and career advice to newly initiated members. The men are also excited to offer three new scholarships to the undergraduates this year, including awards for brothers in STEM, soon-to-be graduate students, and the brother with the most improved GPA. The alumni celebrated all this and more at their virtual Gary Killips Christmas Lunch.
Hamilton
Brother Tom Vilsack, Hamilton '72, has been named the U.S. Secretary of Agriculture, reprising the role he held from 2009-2017. In this role, Brother Vilsack will lead the USDA for the development of implementing policy on farming, agriculture and food. His nomination was confirmed by the Senate on Feb. 23, 2021. Brother Vilsack's political career began as mayor of Mount Pleasant Iowa. He then went on to serve in the Iowa Senate from 1993-1999, and governor of Iowa from 1999-2007.
Kent State
On Dec. 3, 2020, Brother Lou Holtz, Kent State '58, was awarded the Presidential Medal of Freedom during a ceremony at the White House. This award is the United States' highest civilian honor and recognizes those who have made "an especially meritorious contribution to the security or national interests of the United States, world peace, cultural or other significant public or private endeavors." Brother Holtz is a member of the College Football Hall of Fame with a 34-year coaching career, most notably at the University of Notre Dame. He is the only college football coach to lead six different programs to bowl games, as well as four different programs to final top 20 rankings. He led the Fighting Irish to win the 1988 national championship.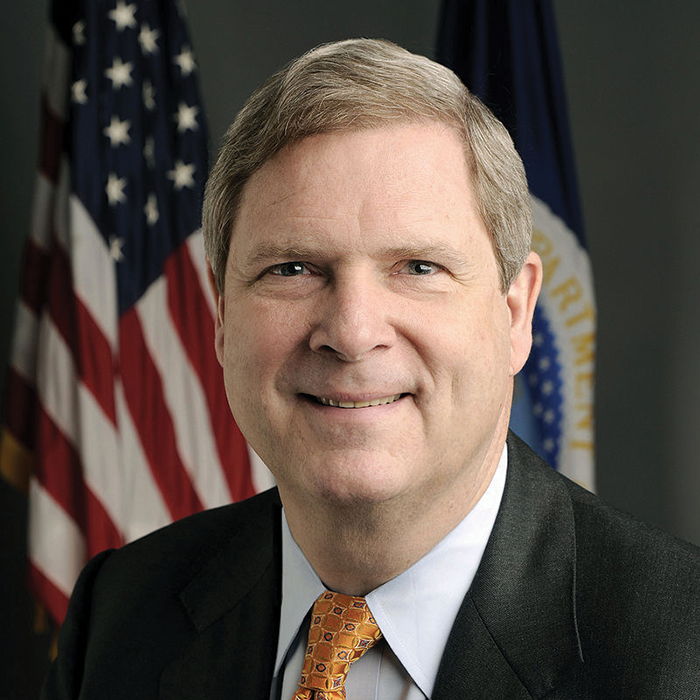 Photo from USDA