COVID-19
As the world responds to the COVID-19 pandemic, Delta Upsilon offers support and recommendations to our chapters on how to keep our brothers and communities safe.
Delta Upsilon cares deeply about our undergraduate members and campus communities, and we make health and well-being a top priority when responding to the impact of COVID-19, also known as the coronavirus. Brotherhood, friendship and compassion have been, and will be, foundational in Delta Upsilon's response and guidance related to COVID-19. Together, we will continue to support our brothers and all those in our communities.
This fall, it will be important to remain flexible in our approach to chapter operations as the pandemic continues to evolve. On this page, the Fraternity will share important information and updates regarding recommendations for safety, chapter operations and more. Updates will continue to be made as more information is available and as the situation unfolds. We thank our chapters and volunteers for their care and patience as we work through this unprecedented time.
If you have questions or concerns, please contact ihq@deltau.org, your chapter liaison or call (317)-875-8900.
Chapter Operations
Campus situations for the fall 2020 term vary from chapter to chapter. It will be important for all chapters to follow their campus, local, state and federal guidelines.
We have identified the two most common scenarios a DU chapter will face this fall. Use our decision tree below to determine what type of chapter you are. Then use the buttons below the tree to be linked to detailed recommendations for your chapter. This includes recommendations regarding chapter meetings, recruitment, philanthropy and more. If your chapter has a chapter facility, also see our Housing Resources page.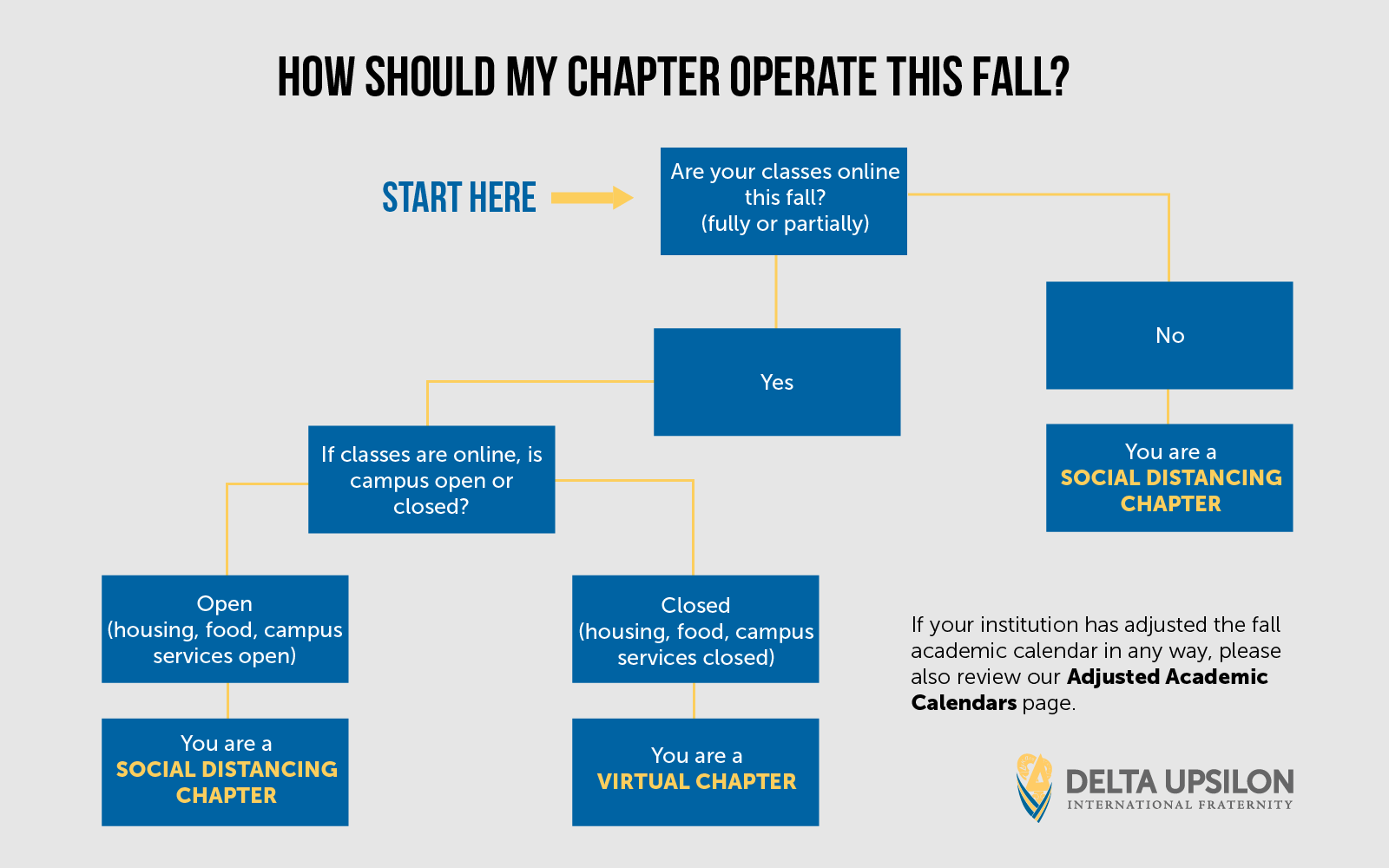 International Headquarters
Delta Upsilon International Headquarters staff remain working full-time and are available to assist chapters and members. Monday-Thursday each week, at least one staff member will be present at the Headquarters building in Indianapolis to check mail, process payments and more. Please note that to secure health and safety at this time, the Headquarters is not open to visitors.
Chapters are encouraged to continue communicating with their chapter liaisons via email, telephone or video conference. Staff will maintain IHQ's normal office hours of 8 a.m. to 4:30 p.m. EDT, Monday-Friday, and can be reached via email or telephone. Staff have been instructed to remotely check their office voicemail multiple times per day. Staff emails are [last name]@deltau.org. You may also visit our Staff page to find contact information.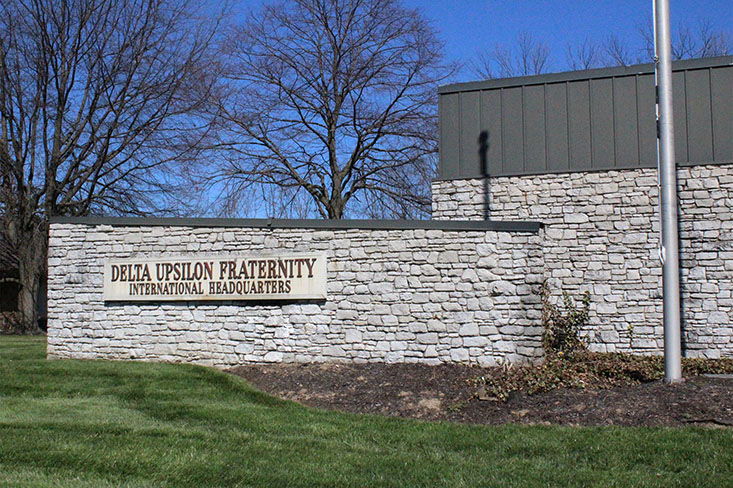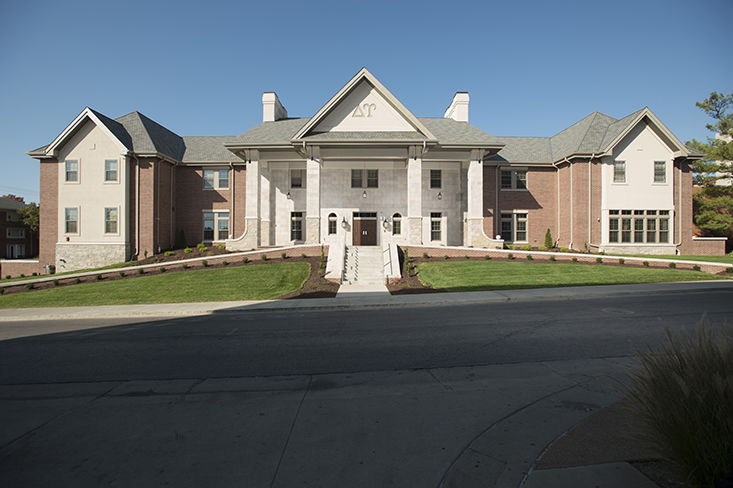 Chapter Housing
As chapter facilities reopen for the fall, health and safety will be of the utmost importance.
If you are a house corporation volunteer, please see our Housing Resources page for a list of resources and recommendations on how to prepare for the fall. This includes recommendations for spacing out beds, sanitizing the facility and more.
If you are a member or parent looking for specific information about housing, please contact your chapter's house corporation.
Chapter Operations
Please view the decision tree above and our pages for Social Distancing Chapters and Virtual Chapters for recommendations on how to plan for the fall. Delta Upsilon understands that each chapter will have a unique set of circumstances this fall based on campus, local and state guidelines. It is important to stay in touch with your DU staff liaison throughout the fall to make specific plans of action.
Regardless of if your chapter is Virtual or Social Distancing, your campus may have adjusted its academic calendar in some way due to COVID-19. If so, check out our Adjusted Academic Calendars page for more information and tips.
As we did in spring 2020, Chapter Excellence Plan criteria and the Men of Merit Chapter Standards Program have been adjusted for 2020-2021. We understand that this will once again be an atypical school year, and we are making adjustments as necessary.
The Fraternity understands that chapter and member finances are at top of mind during these challenging times. Chapters are encouraged to examine their budgets and make reductions in areas affected by the pandemic (for example: social and philanthropy event budgets), thus lowering the amount of local dues charged to members. To help brothers better understand where their dues money goes, we have created a Where Does My Money Go? document to share with members. The Fraternity Finances and ROI FAQ also further explains how DU has been impacted by COVID-19 and that there is still a strong return on investment for being a member during these virtual and socially distanced times.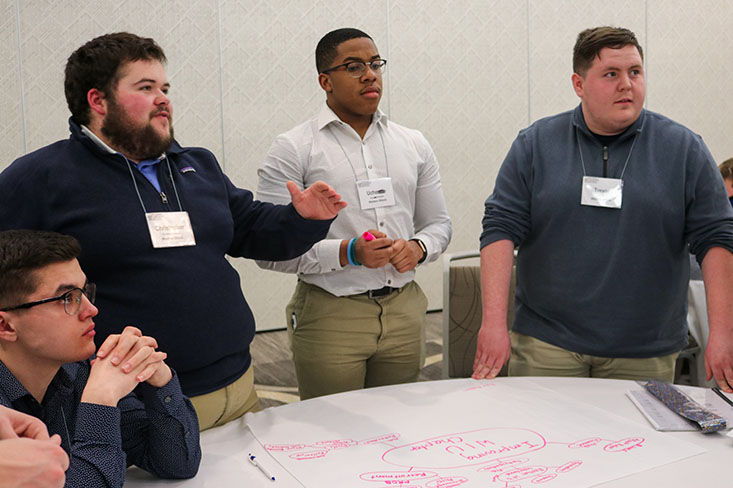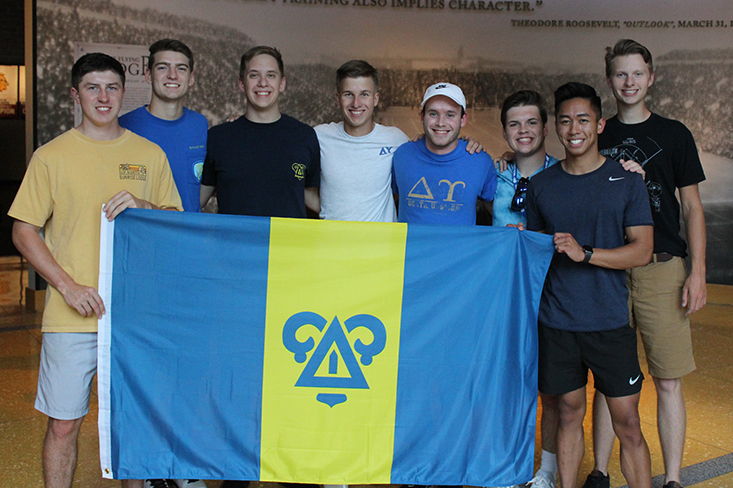 Educational Programming
Delta Upsilon remains committed to our mission of Building Better Men. Now more than ever, it is important to provide our brothers with educational opportunities and the chance to develop strong connections.
This fall, the Fraternity will continue to offer virtual educational programs to our members. Check our our Virtual Programming page to find a list of upcoming programs and to find resources on hosting your own virtual meetings. Our Program Library page has links to recordings of our past virtual programs.
Delta Upsilon hopes to be able to hold our in-person educational programs in 2021. However, please note that this is subject to change as the pandemic evolves, particularly for the ones scheduled in early 2021 (Presidents Academy, January Global Service Initiative and Regional Leadership Academy). More information regarding these programs will be provided closer to the program dates.
Other Resources
Mental Health Resources
During this uncertain time, it is important to continue to focus on your mental health and physical health. Take cues from your body if you find yourself to feel ill, anxious or depressed. Check in with your brothers to make sure they are doing okay, especially when practicing social distancing. A simple video chat can brighten your day and give you the interpersonal interaction you may be missing.
COVID-19 Resources
The CDC and Canadian Public Health Agency provide great resources regarding COVID-19. Make sure to look for other reputable sources of information about how to protect yourself and others.