Ignite the charge campaign leadership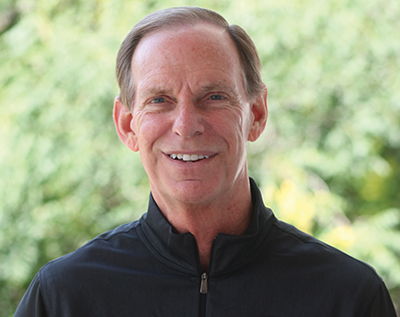 Campaign Chairman
E. Bruce McKinney, Missouri '74
Bruce is a past International Fraternity President and recipient of the Distinguished Delta Upsilon Award-the Fraternity's top honor. Bruce's past service on the International Fraternity Board of Directors includes: Alumni Director (2004-2008); Board Treasurer (2008-2014); and President (2014-2018). Bruce remains a longtime volunteer to his local Missouri Chapter, where he successfully led a local chapter capital campaign for the Missouri chapter house
"Now more than ever, our world needs leaders committed to Friendship, Character, Culture and Justice. This campaign will develop our undergraduates, enhance our chapters and solidify our relevance as the premier experience for college men. I hope you are a part of Delta Upsilon's next historic chapter."
DUEF Board of Trustees Chairman
Lewis Gregory, Kansas '75
Brother Gregory has an extensive resume in trust and banking and has served for 30 years with Bank of America Private Bank and predecessor organizations where he is currently a Private and Institutional Client Advisor. Within Delta Upsilon, as an undergraduate, Lewis served as President and Rush Chairman. He is also a former DU Leadership Consultant, Province Governor and past member of the Fraternity's Board of Directors. Currently, he serves as a trustee of the Kansas University Endowment Association. He has served as President of the Kansas Alumni Housing Board for DU and President of the Kansas DU Educational Foundation Board. Brother Gregory is a 2008 recipient of the DU Distinguished Alumni Award, the highest honor given by the Fraternity. He became Chairman of the DUEF in 2019 after previously serving as Secretary.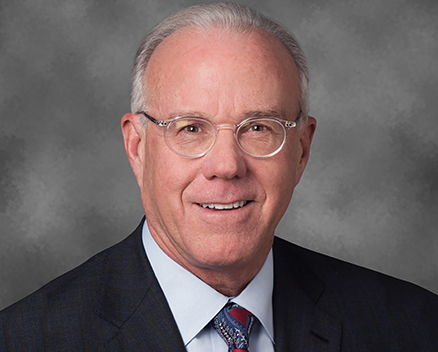 Ignite The Charge Campaign Cabinet
In the fall of 2021, a volunteer Campaign Cabinet was assembled consisting of 19 talented DU Brothers across North America. The Campaign Cabinet members come with diverse chapter backgrounds, critical fundraising knowledge and an eagerness to enlist the support of others for the Ignite The Charge Campaign. The Campaign Cabinet meets regularly with other DUEF and staff leadership and will continue serving Delta Upsilon for what will be the single largest fundraising initiative in our history. Although the Fraternity has experienced significant growth and progress over the last 15 years, Delta Upsilon's future depends on our ability to provide cutting-edge resources and initiatives to the undergraduates and local chapters we serve. Thank you to the following brothers who are providing time, talent and treasure for the future of our brotherhood.
Ralph Castner, Nebraska '85
Terry Clapacs, Indiana '65
Derrick Collins, Carthage '05
John Delaney, Florida '77
Tim Dowd, Oklahoma '75
Tom Durein, Oregon State '92
Rick Holland, Syracuse '83
Dan Ladendorf, Indiana '83
Jordan Lotsoff, Northern Illinois '88
Maury Mandel, Chicago '55
Dave McKeag, Minnesota '04
Chris Miller, Miami '90
Doug Reinhardt, Kansas State '80
Reid Ricciardi, Purdue '94
Paul Rosenthal, Florida '73
Steve Rowley, Ohio '65
Rick Taylor, North Carolina State '82