Get Involved with the campaign
Learn more at an Upcoming DU Alumni Reception
We have a number of upcoming DU alumni receptions where you can socialize with brothers and learn more about how the Ignite The Charge Campaign is making a difference for our Fraternity. Our slate of events is below and we will update specific dates when available. Please ensure your contact information is up to date to ensure you receive an invitation to an event in your area.
2022-2023 Event Slate
Washington, DC: Thursday, Oct. 6

Indianapolis, IN: Thursday, Nov. 17
Philadelphia, PA: Late Fall
San Diego, CA: Late Feb
Atlanta, GA: Early Spring
St. Louis, MO: Early April
Omaha, NE: Late April
Seattle, WA: Early May
---
2023-2024 Event Slate
Kansas City, MO: Aug. 4-6
Charlotte/Raleigh: Early Fall
Denver, CO: Early Nov.
Los Angeles, CA: Late Fall
Houston, TX: Late Feb.
Oklahoma City, OK: Early Spring
Cleveland/Columbus, OH: Early Spring
Minneapolis, MN: Early May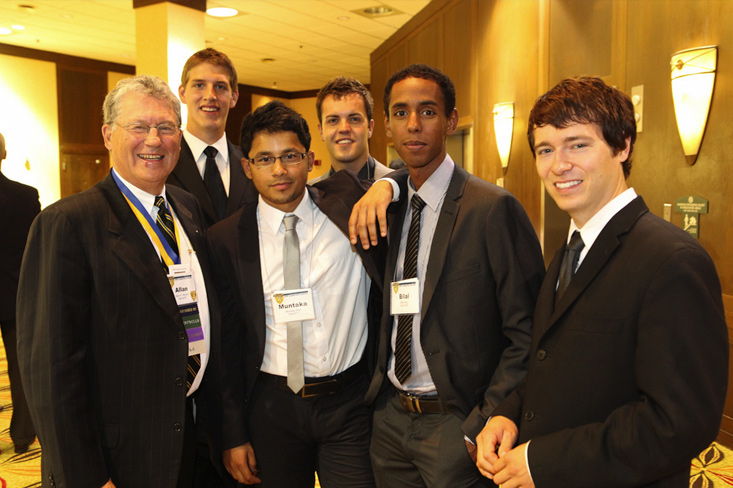 Past Events:
San Francisco, CA
Dallas, TX
Boston, MA
New York, NY
Orlando, FL
Discuss your campaign gift with a DUEF staff member. Justin, Ryan, Sean and Gregory are eager to connect on the phone, virtually or in person to help you confirm a campaign gift that meets your philanthropic interests.

Consider what a blended campaign gift may look like for you. A multi-year gift supporting the campaign, the Annual Loyalty Fund, and an estate gift would provide exceptional stability to the DUEF.
Look into alternative giving methods such as appreciated stock, charitable IRA gifts, donor advised funds, matching gifts, or more to support the campaign.